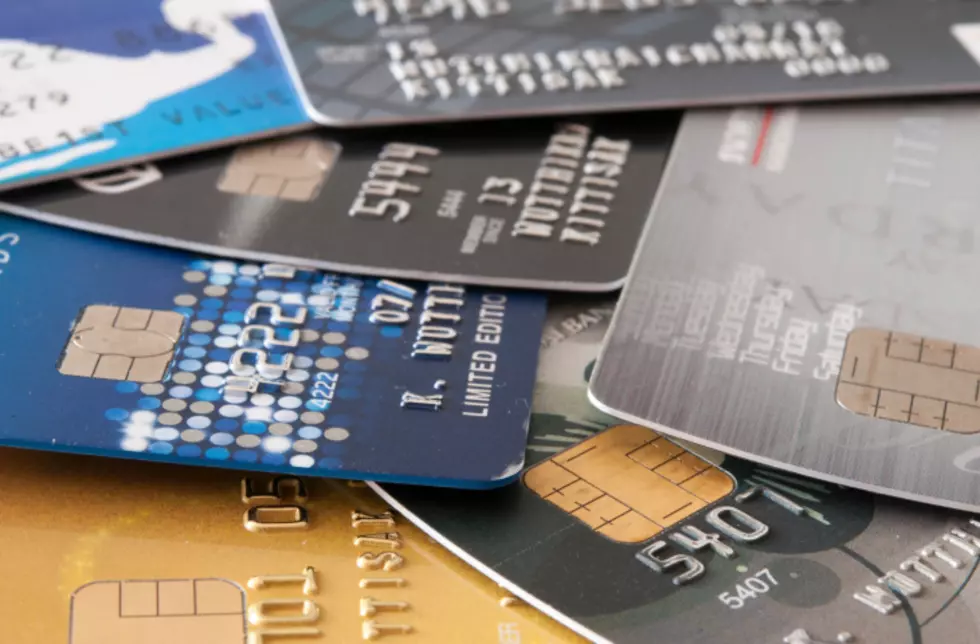 Convicted Burglar Accused of Running Up Charges on Stolen Cards in Rochester
Getty Images/iStockphoto
Rochester, MN (KROC-AM News)- An inmate at the Minnesota State Prison in Faribault is facing new charges connected to a rash of purchases made using stolen credit cards in Rochester. 
The Olmsted County Attorney's Office charged 45-year-old Raymond Gurneau Jr. with felony theft and felony firearm violation charges on Friday. The charges allege he ran up thousands of dollars in charges on stolen credit cards this past fall. 
The criminal complaint says several adults reported their stolen credit cards were used in transactions at multiple Rochester businesses. One victim reported the following charges on their credit card on September 12: 
Rochester Police Department investigators reviewed surveillance camera footage from the stores and found a man, later identified as Gurneau Jr., and a woman, listed in the complaint as a defendant, carrying out the transactions. A check of police records indicated the vehicle Gurneau Jr. and the woman were seen in was involved in a traffic stop last October. Officers also responded to their southwest Rochester residence in October 2022 on a domestic assault call and obtained Gurneau Jr.'s identity following the call, the criminal complaint says. 
Investigators then searched joint hotel rooms the suspects were staying at and found clothing Gurneau Jr. and the woman were wearing during the September 12 shopping spree, numerous ID's debit and credit cards that did not belong to the suspects, four stolen computers, keys to a stolen vehicle in the hotel parking lot, two firearm magazines loaded with ten .22 caliber bullets and 3.5 grams of meth in the woman's purse, according to the complaint. 
The woman's infant child was also in the hotel room. The charges say officers found Gurneau Jr had brass knuckles on him during a traffic stop that preceded the search of the hotel rooms.  
Gurneau Jr. was charged with felony possession of Ammo/Any Firearm - Conviction or Adjudicated Delinquent for Crime of Violence, felony Aid and Abet Financial Transaction Card Fraud-Use-No Consent, felony Aid and Abet Theft-Take/Drive Motor Vehicle-No Owner Consent and felony  Aid and Abet Computer Theft-of Computer/System/Software/Data. 
Court records indicate Gurneau Jr. was also convicted of second-degree burglary in Hennepin County in 1995 and first-degree burglary in Hennepin County in 2015. He was booked into the Minnesota Correctional Facility in Faribault in December following a third-degree burglary conviction in Hennepin County in 2019. 
His first court appearance in connection to the felony charges in Olmsted County has not yet been scheduled.
Top spots in Rochester with amazing customer service!
Not sure if this is a priority for you but the majority of people like to see a little bit of R-E-S-P-E-C-T when they are buying things from a business. It could be ordering food at a restaurant, buying clothes at a store, or where you are filling up your gas tank for your car. Any place you spend money should have stellar customer service. If you've had a run of bad customer service lately, try going to one of these places in Rochester that were recommended by hundreds of people in town.