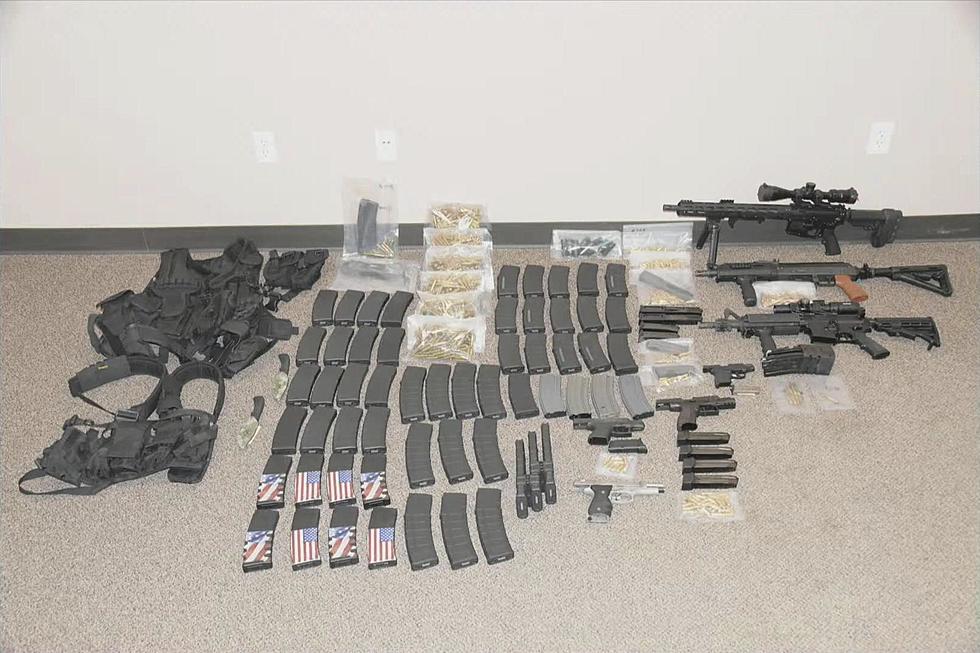 FBI Tip Led to Police Interviews of Fargo Gunman 2 Years Ago
(North Dakota Bureau of Criminal Investigation via AP)
MINNEAPOLIS (AP) — The heavily armed man who killed one Fargo police officer and wounded two as they were investigating a traffic stop had been interviewed about his guns in 2021 after the FBI received a tip, authorities said Thursday.
In a statement in response to questions from The Associated Press, the FBI and Fargo Police Department said the FBI received an anonymous tip about Mohamad Barakat in July 2021 in which the tipster expressed concern about Barakat's mental state, saying he had access to a "significant number of firearms" and had used threatening language.
The FBI forwarded the information to the Fargo Police Department. The statement says detectives made three visits to Barakat's apartment over the next two weeks. They reached him on the third visit and observed several firearms in the apartment, but none were illegal, the statement said.
In an interview, Barakat "denied any ill-intentions," the statement said. "As there was no evidence of any ongoing illegal activities or indications of an imminent threat, it was determined that no further action could be taken."
Barakat killed Officer Jake Wallin, 23, and wounded Officers Andrew Dotas and Tyler Hawes during their response to a routine traffic crash on July 14. Another officer shot and killed Barakat.
The statement provided Thursday said the July 2021 tip came into the FBI's National Threat Operations Center. The caller did not provide any details about any threats that Barakat might have made and did not indicate that he had violated any laws.
Diana Freedman, an FBI spokesperson in Minneapolis, said the tip is what led to Barakat's listing on the Guardian Threat Tracking System.
The FBI routinely opens what it refers to internally as assessments — the lowest level, least intrusive and most elementary stage of a terrorism-related inquiry — when it receives unconfirmed information about potentially suspicious behavior.
That information is catalogued in the Guardian system. During the assessment stage of an investigation, FBI agents are permitted to take certain basic investigative steps such as conducting online research or visual surveillance, but more sophisticated tools such as wiretaps cannot be undertaken without additional evidence of wrongdoing.
A Fargo city spokesperson did not immediately respond to an email query from the AP regarding the police visit to Barakat.
Fargo Police Chief David Zibolski said previously that he believed police had some prior contact with Barakat "but not anything significant."
TRIBUTE: 29 U.S. Service Members From Minnesota Killed During the War in Afghanistan
After 20 years of war, 29 men and women from Minnesota made the ultimate sacrifice in Afghanistan while serving our country during Operation Enduring Freedom.
Scroll through the photos below and pay tribute to our fellow Minnesotans who served with valor.