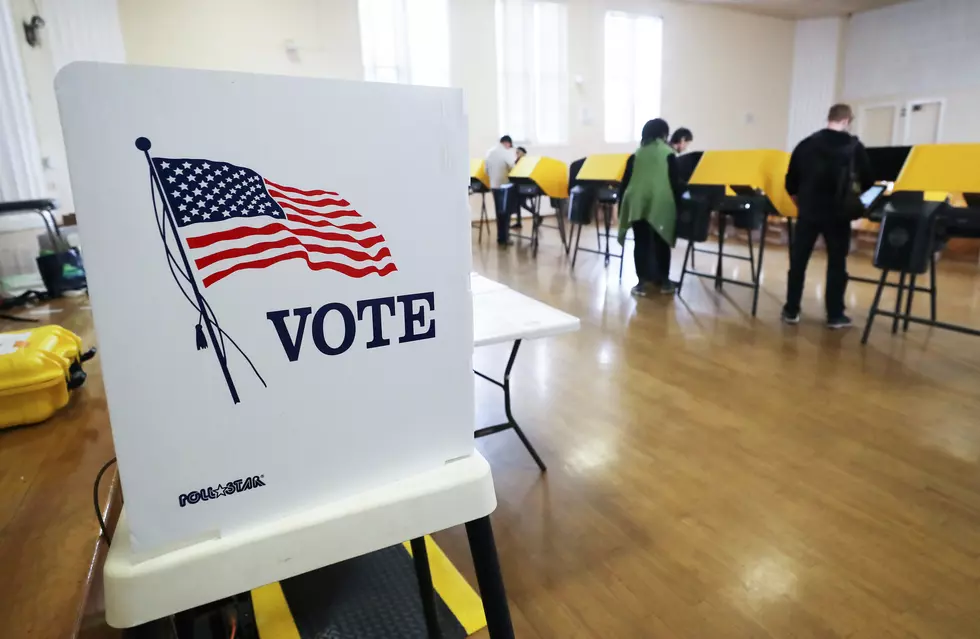 Final List of Candidates For Rochester Area Elective Offices
(Photo by Mario Tama/Getty Images)
Rochester, MN (KROC-AM News) - This afternoon was the filing deadline for candidates seeking elected positions in the November general election.
Numerous primary runoff elections will be needed to narrow the field of candidates running for many of the local positions on the ballot. The primary will be held on August 9th.
CITY OF ROCHESTER
Mayor
Kim Norton
Britt Noser
Bradley Trahan
Constantine Koutsoukos
Ward 1
Patrick Keane
Andy Hemenway
Daniel Sepeda
Ward 3
Casey McGregor
Svaar Vinje
Norman Wahl
Vangie Castro
Ward 5
Shaun Palmer
Saida Omar
Deep Das
ROCHESTER SCHOOL BOARD
Position 2
Abdullahi Yusuf
Justin Cook
Rae Parker
Position 4
Julie Workman
John Whelan
Position 5
Jean Marvin
Kimberly Rishavy
A. Mohamed
Position 6
Cathy Nathan
Elena Niehoff
Patrick Farmer
OLMSTED COUNTY
Commissioner 1
Laurel Podulke-Smith
Loring Stead
Commissioner 2
Gabe Perkins
David Senjem
Commissioner 3
Karl Johnson
Gregg Wright
Commissioner 4
Steven Connelly
Michael Medford
Brian Mueller
Bill Pirkl
Kindra Ramaker
Commissioner 5
Evan Brown
Catherine Davis
Mike Macken
Michelle Rossman
Commissioner 6
Sheila Kiscaden
Sheriff
Kevin Torgerson
County Attorney
Mark Ostrem
Karen MacLaughlin
STATE SENATE
District 24
Carla Nelson - R
Aleta Borrud - D
District 25
Liz Bolden - D
Ken Navitsky - R
Bill Rood - Grassroots
STATE HOUSE
District 24A
Duane Quam - R
Keith McLain - D
District 24B
Tina Liebling - D
Katrina Pulman - R
District 25A
Wendy Phillips - R
Kim Hicks - D
District 25B
Andrew Smith - D
John Robinson - R
FIRST DISTRICT U.S. CONGRESS
Brad Finstad - R
Matt Benda - R
Jeremy Munson - R
Jeff Ettinger - D
George Kalberer - D
James Rainwater - D
Brian Abrahamson - Grassroots
Budget For Rochester Utility Project Increased Nearly $13 Million
Nicolas Cage's Private Island in The Bahamas for Sale For $7.5M
The actor bought the 30-acre private island in 2006.