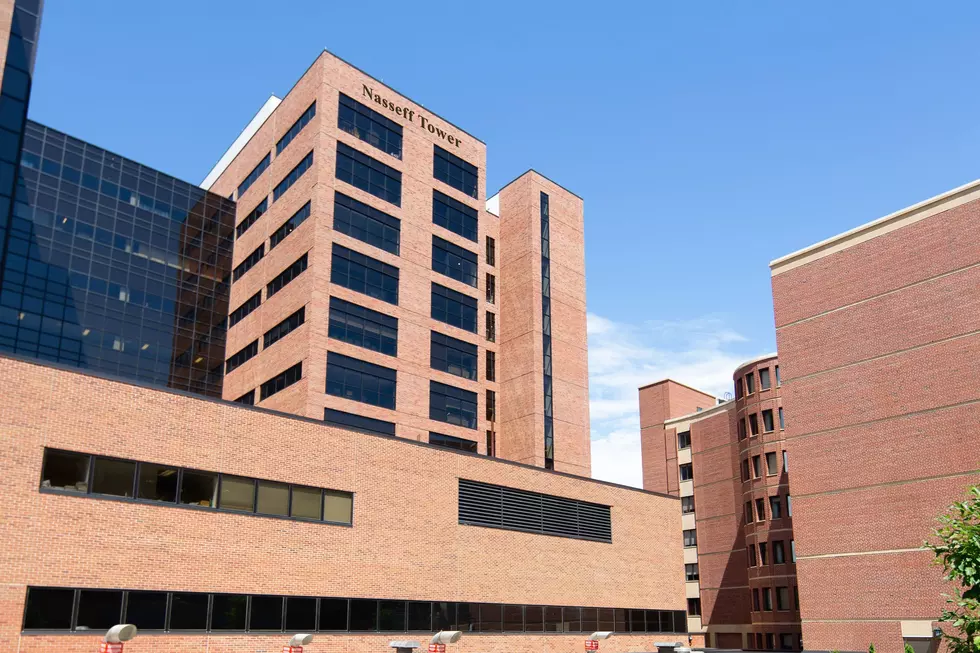 First Building at St. Marys Hospital Named After a Patient
photo courtesy Mayo Clinic News Network
The Mayo Clinic today announced a new "first" for the world-famous health care provider.
In honor of a major donation from a well-known Twin Cities philanthropist, the new patient tower at St. Marys Hospital is being named after a patient. The John Nasseff Tower is 11 stories tall and includes 162 patient beds.
Mr. Nasseff, who was 94 years old when he died in 2018, was the husband of Helene Houle, who is providing the Mayo Clinic with a $60 million donation to assist Mayo as it works to transform health care delivery in Minnesota.
"John Nasseff and Helene Houle have had a significant impact on Mayo Clinic over the decades of their support," says Gianrico Farrugia, M.D., Mayo Clinic's president and CEO. "We are incredibly grateful to Ms. Houle for this generous gift, and we cannot think of a more fitting way to honor Mr. Nasseff."
The Mayo Clinic news release on the $60 million gift says the family's relationship began in the 1960s when John Nasseff's 16-year-old son underwent life-saving surgery at St. Marys Hospital. It also notes the couple made several gifts to the Mayo Clinic to honor the surgeon in his son's case, Dr. Burton Onofrio, and other Mayo physicians involved in the family's care.
News Update:  Snowbi-Wan Kenobi Gets First Work In Southeast Minnesota
LOOK: Answers to 30 common COVID-19 vaccine questions
While much is still unknown about the coronavirus and the future, what is known is that the currently available vaccines have gone through all three trial phases and are safe and effective. It will be necessary for as many Americans as possible to be vaccinated in order to finally return to some level of pre-pandemic normalcy, and hopefully these 30 answers provided here will help readers get vaccinated as soon they are able.