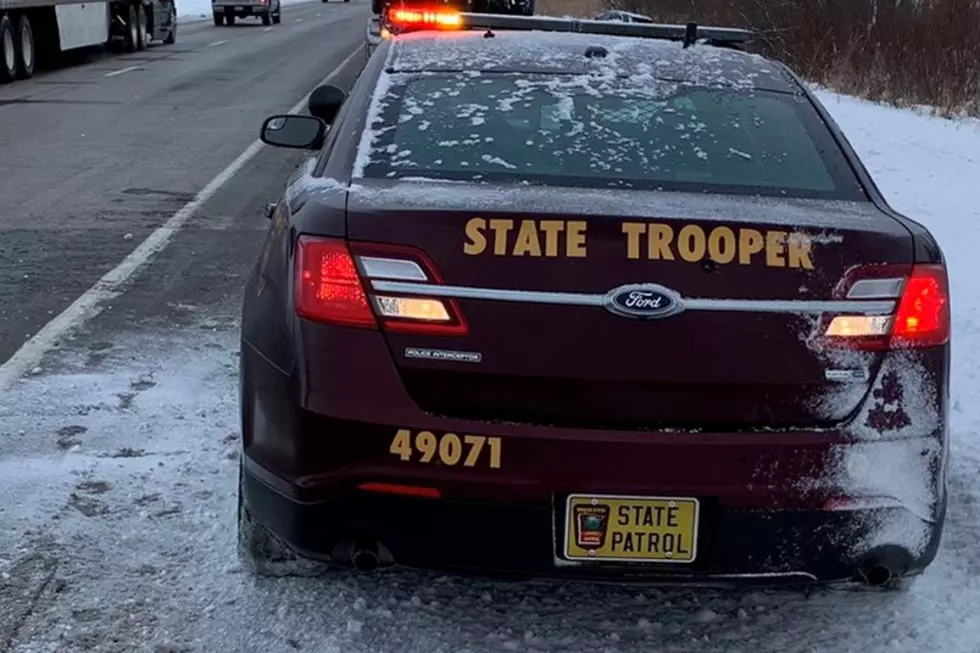 Five Hurt, Two Critically in Southern Minnesota Rollover Crash
Minnesota State Patrol photo
Jackson, MN (KROC-AM News)- Five people were hurt as the result of a rollover crash on I-90 in southwestern Minnesota Tuesday afternoon. 
The State Patrol accident report says a Jeep, driven by 38-year-old Mendoza Magana of Granada, MN, was traveling east on the freeway when it rolled about a mile west of Jackson, MN shortly before 3:30 p.m. Troopers say there was snow and ice on the roadway. 
Two passengers in the vehicle, identified as 67-year-old Anarbol Magana of Pasco, WA and 54-year-old Raymundo Rosales, suffered what were described as life-threatening injuries. Two other passengers, identified as 17-year-old Yakelin Magana of Lakefield, MN and 37-year-old Mary Yerania Magana also of Granda, suffered what were described as non-life-threatening injuries. 
The rollover also resulted in non-life-threatening injuries for Mendoza Magana. Rosales and Anarbol Magana were taken to a hospital in Sioux Falls for further treatment. 
The occupants with non-life-threatening injuries were brought to a hospital in Jackson. Troopers say everyone was buckled up and ruled out alcohol as a contributing factor in the rollover crash.
COMING IN HOT: Which U.S State Has The Best Patrol Cruiser?
Voting is on now for the 2021 Best Looking Cruiser contest, and there are some GREAT cruisers out there, and each photo tells a short story about each state. Which one is your favorite? Take a look at all 45 submissions below!