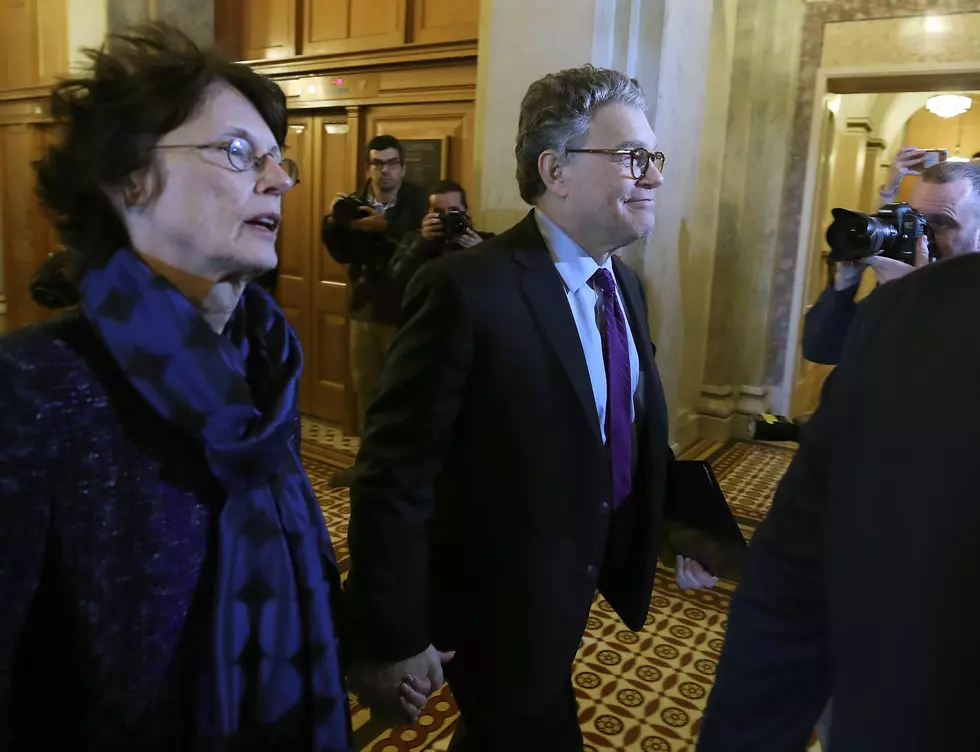 Franken is Out – Swearing In Tomorrow for MN's New U.S. Senator
Getty Images
Washington, D.C. (KROC-AM News) - By the time current Minnesota Lieutenant Governor Tina Smith is officially sworn in as a member of the US Senate tomorrow, the state will have spent nearly a full day represented by just one senator.
Democrat Al Franken officially resigned from the US Senate at noon today, a move that came several weeks after he announced he would be stepping down because of numerous allegations of inappropriate touching and unwanted sexual advances.
A statement issued by Gov. Mark Dayton today indicates Lieutenant Governor Tina Smith today submitted her letter of resignation, which becomes official at midnight. Dayton earlier appointed Smith to replace Franken until a special election can be held in November to select the person who will fill out the rest of Franken's second six-year term that runs through the end of 2020.
The official swearing-in ceremony for Smith will take place at 11 AM central time tomorrow at the U.S Capitol. Smith, who earlier announced she would also be stepping down as the chair of the Rochester Destination Medical Center Corporation Board, has already said she will be a candidate in next year's special election.
The Minnesota Constitution calls for the most senior member of the State Senate to succeed the lieutenant governor, but Republican legislative leaders have threatened to go to court to find a way to have Republican State Sender Michelle Fischbach retain her seat in the state legislature.
Get local and national news on the go.  Download our News-Talk 1340 KROC-AM App