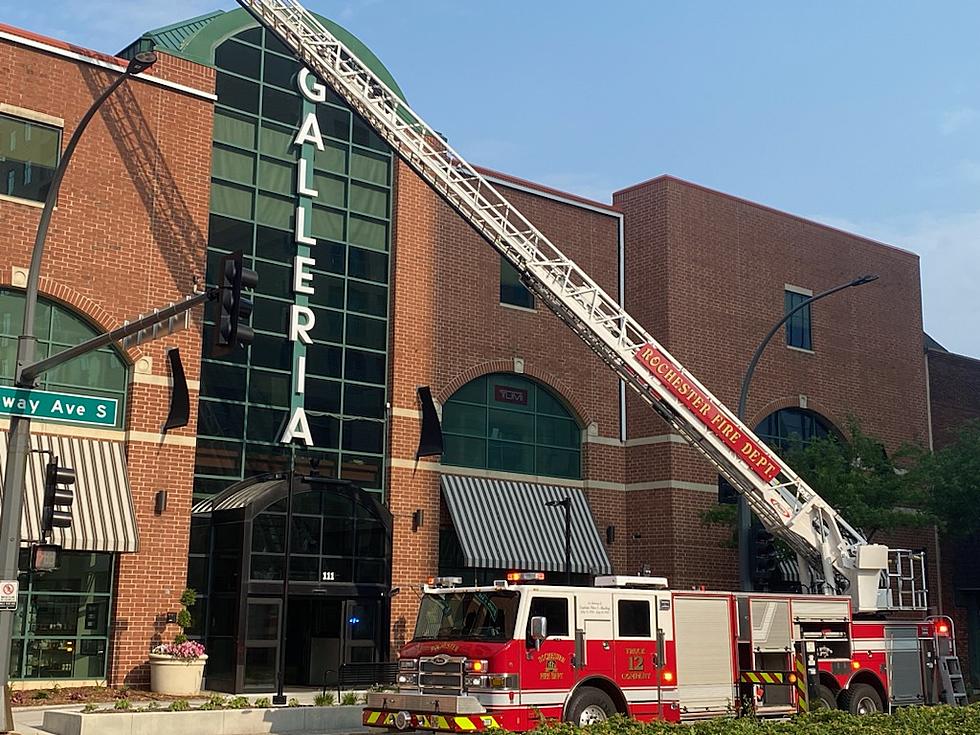 Galleria Mall in Downtown Rochester, MN to Reopen Friday
Rochester Fire Department photo
Rochester, MN (KROC-AM News)- The Galleria Mall at University Square in Downtown Rochester will reopen on Friday. 
The building was closed to the public on Wednesday after a fire broke out in the building's chimney exhaust system shortly before 7:40 a.m. Responding Rochester firefighters spotted black smoke coming from the roof, reported visible smoke throughout the building and noted sprinkler activation in two restaurants. An evacuation had already begun when firefighting crews arrived at the scene. 
Firefighters spent several hours extinguishing remaining hotspots and the cleanup effort began. A spokeswoman for Titan Development, which owns the building, has told KROC News that the mall will reopen at 10 a.m. Friday. 
She says opening decisions are left at the discretion of the building's tenants, however several businesses are planning to welcome the return of customers. 
An assessment of the damage has yet to be completed and the cause of the fire remains under investigation. No injuries were reported.
Top spots in Rochester with amazing customer service!
Not sure if this is a priority for you but the majority of people like to see a little bit of R-E-S-P-E-C-T when they are buying things from a business. It could be ordering food at a restaurant, buying clothes at a store, or where you are filling up your gas tank for your car. Any place you spend money should have stellar customer service. If you've had a run of bad customer service lately, try going to one of these places in Rochester that were recommended by hundreds of people in town.