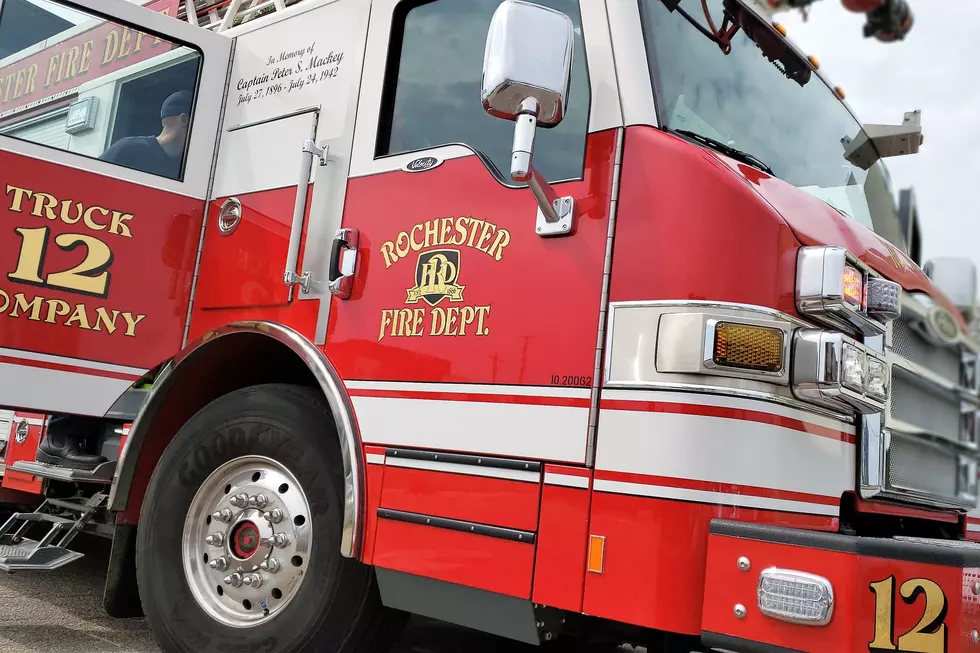 Garage Fires Cause Damage in Rochester and Stewartville
photo by Andy Brownell
Rochester, MN (KROC-AM News) - Firefighters in Rochester and Stewartville responded to garage fires last night.
The first fire was reported in Stewartville and involved a detached garage in the 400 block of 2nd Street Southwest. Olmsted County Sheriff's Captain Scott Behrns says Stewartville firefighters arrived at the scene around 9:45 p.m. and found the structure engulfed in flames. He says the fire did spread and caused damage to the house on the property but a dollar estimate of the loss is not yet available.
Captain Behrns says no one was in the home at the time and the house is owned by an elderly woman living in Florida. An investigator from the State Fire Marshal's Office is looking for the cause of the fire.
A little over an hour later, the Rochester Fire Department responded to a report of a detached garage on fire at 808 12th Avenue Northeast. A nearby home and a second garage were threatened by the fire but the firefighters were able to keep it from spreading. A news release says a vehicle parked next to the garage was damaged when a power line was dislodged and started it on fire.
It was estimated at about two-thirds of the garage and its contents were destroyed by the blaze. The other third of the building was protected from the flames by a partition wall, but there was still smoke damage.
Enter your number to get our free mobile app
SIGNS OF THE TIMES: Coronavirus in Rochester