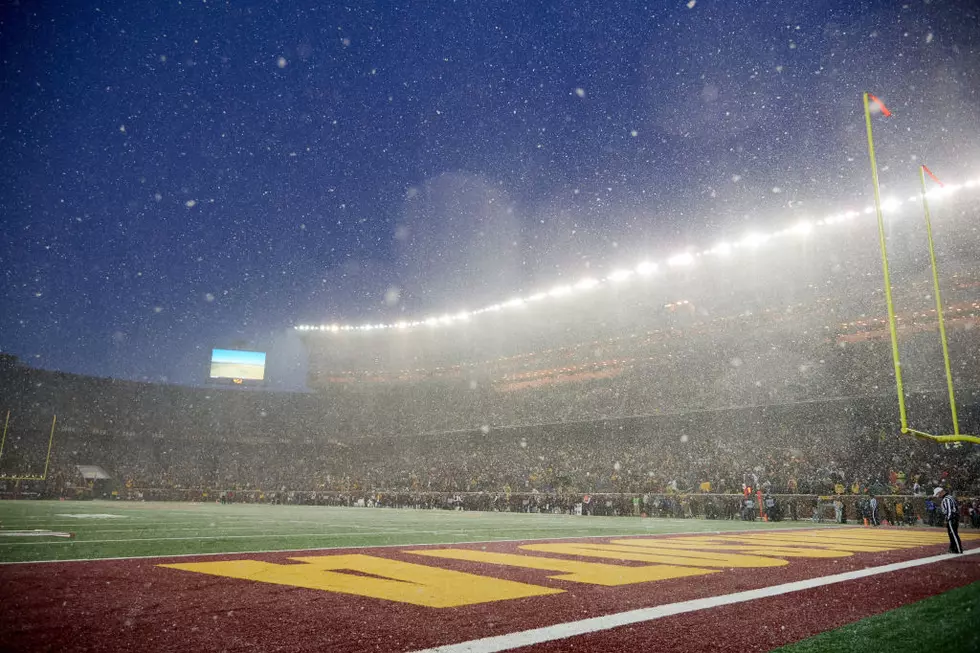 Gophers-Northwestern Game Officially Canceled
Getty Images
It will be another Saturday with no Golden Gopher Football.
Enter your number to get our free mobile app
According to the latest update from Gopher Sports, the Gophers game against the Northwestern Wildcats is canceled, and will not be rescheduled.
Since November 19, the Gopher football program has experienced 47 positive cases of COVID-19, including 21 student-athletes and 29 staff members. The decision to cancel the game was made by Director of Athletics Mark Coyle, President Joan Gabel and Gopher Athletics' Medical Director Dr. Brad Nelson after consulting with the Big Ten Conference, according to the press release.
"The health and safety of our student-athletes, coaches and staff continues to be our main priority," said Coyle. "The last couple of days have shown a decrease in positive cases, but not to the point where we are able to return to competition. We are disappointed not to be able to compete against Northwestern on Saturday, but we need to continue to focus on following all CDC and MDH guidelines and slow the spread of the virus. We will now shift our priority to doing everything possible to compete at Nebraska on December 12, and our decisions will continue to be guided by our medical experts."
According to Gopher Sports, the team added daily PCR testing in addition to the Big Ten's daily antigen testing. The team will also conduct all meetings virtually for the rest of the season.
The University of Minnesota first paused all team activities back on November 24th after 15 individuals tested positive for COVID-19 during a five-day span. The next update will be released on Thursday.
Minnesota Drive-Thru Light Displays You Need to Check Out in 2020