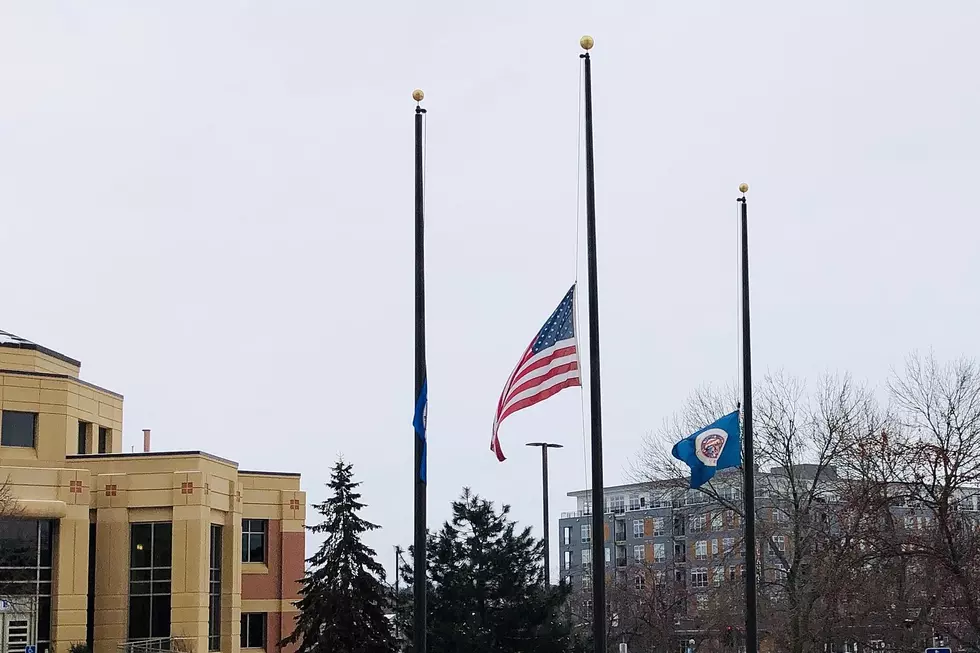 Governor Walz Orders Lowering of Flags in Support of Israel
KimDavid/TSM
St. Paul, MN (MNN) -  Governor Tim Walz has ordered all US in Minnesota flags lowered to half-staff at state facilities to sunset on Saturday to "remember, mourn, and honor the victims of the attacks on Israel by Hamas."
In his proclamation, Governor Walz said Minnesota will continue to stand in solidarity with the state's Jewish and Israeli community, "This is a time to stand together. To stand for those basic human principles of decency. To stand with our respective human rights of democracy, of the State of Israel's right to exist and to defend itself."
The governor also indicated the state would be working with the US State Department to ensure the safety of Minnesotans at home and abroad.
The I-35W Bridge will be illuminated with the colors of the Israeli flag through Friday night in a show of support. The governor is also encouraging Minnesota homes and businesses to lower their flags.
TRIBUTE: 29 U.S. Service Members From Minnesota Killed During the War in Afghanistan
After 20 years of war, 29 men and women from Minnesota made the ultimate sacrifice in Afghanistan while serving our country during Operation Enduring Freedom.
Scroll through the photos below and pay tribute to our fellow Minnesotans who served with valor.
Gallery Credit: KROC News