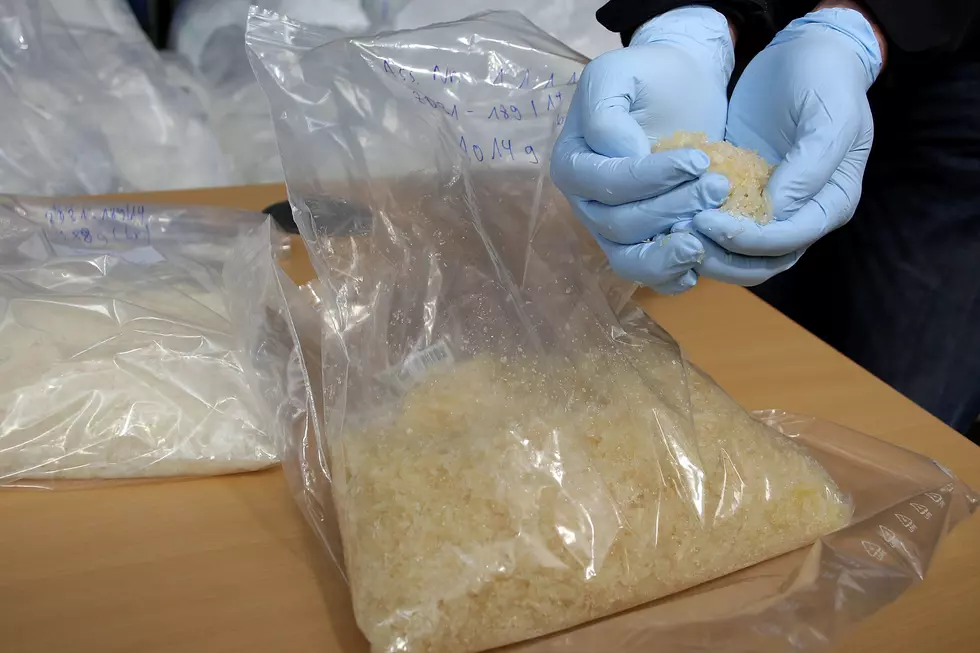 Guilty Verdict in Major Minnesota Drug Trafficking Case
file photo/ Getty Images
Minneapolis, MN (KROC-AM News) - Federal prosecutors say one of the three men convicted of drug trafficking charges by a jury in Minneapolis is one of the biggest traffickers of methamphetamine and cocaine in Minnesota.
24-year-old Alejandro Llamas-Delgado and two men from Houston Texas were accused of transporting large quantities of the drugs from Texas and California for sale in Minnesota.
Federal and Minnesota law enforcement agencies busted up the operation in May when they raided several homes in the Twin Cities and seized significant quantities of meth and cocaine. Officials say the raids stemmed from the interception of 17 pounds of cocaine and 25 pounds of methamphetamine that had been hidden inside a 2005 Mini-Cooper that was headed to Llamas-Delgado on a vehicle transport.
The sentencing hearings for the three men have not been scheduled.
Get local and national news on the go.  Download our News-Talk 1340 KROC-AM App