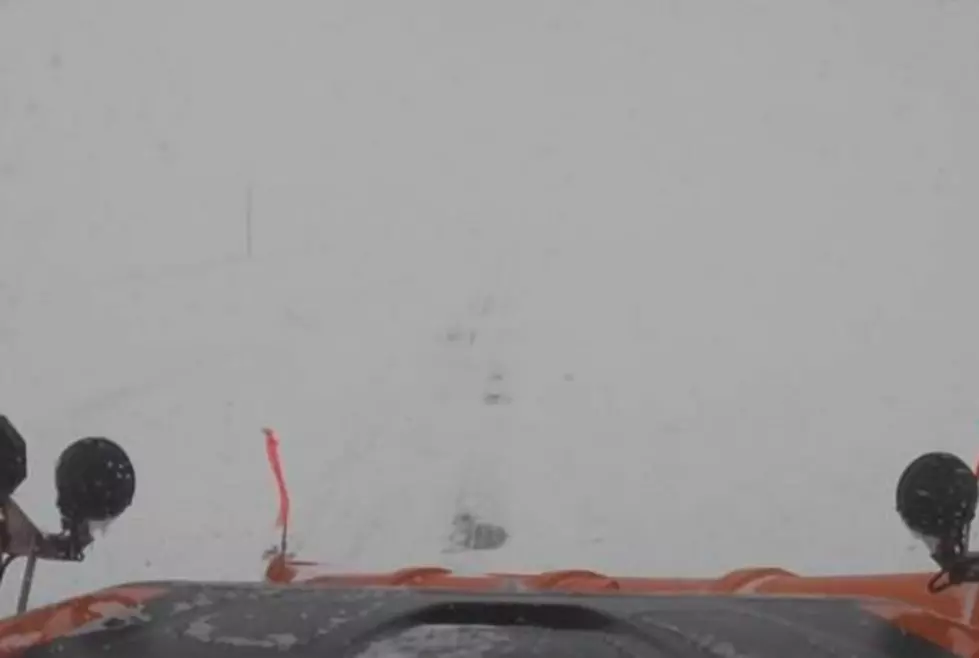 Heaviest Snow Band Was West of Rochester
MnDOT snowplow cam in SW Minnesota
Rochester, MN (KROC-AM News) - The latest winter storm to hit southern Minnesota delivered its hardest punches in areas west of Rochester.
The snowfall reports from the National Weather Service show a band of 8 to 11-inches of snow covers an area from the Twin Cities through south-central and southwestern Minnesota, with the highest amounts found just southwest of the Twin Cities. The preliminary snowfall totals in southeastern Minnesota have been mainly in the 4-6 inch range, while the town of Lansing near Austin and the Stockton area both reported 6.5 inches of new accumulation Wednesday afternoon. As of 5 PM, the highest snowfall total in Rochester was just over 5.5 inches in the Northwest part of the city,
Today's heavy snow produced terrible driving conditions across southern Minnesota. The State Transportation Department earlier reported every road and highway was snow covered and slippery, while the heavy snow cut visibility down to near zero at times. Those conditions are improving now that the snow has stopped in most areas, but MnDOT is still describing the vast majority of highways as completely covered by snow and ice.
The latest statistics from the State Patrol show there have been nearly 215 traffic crashes and over 450 vehicle spinouts reported statewide since 5 AM. 16 of the crashes resulted in non-life-threatening injuries.