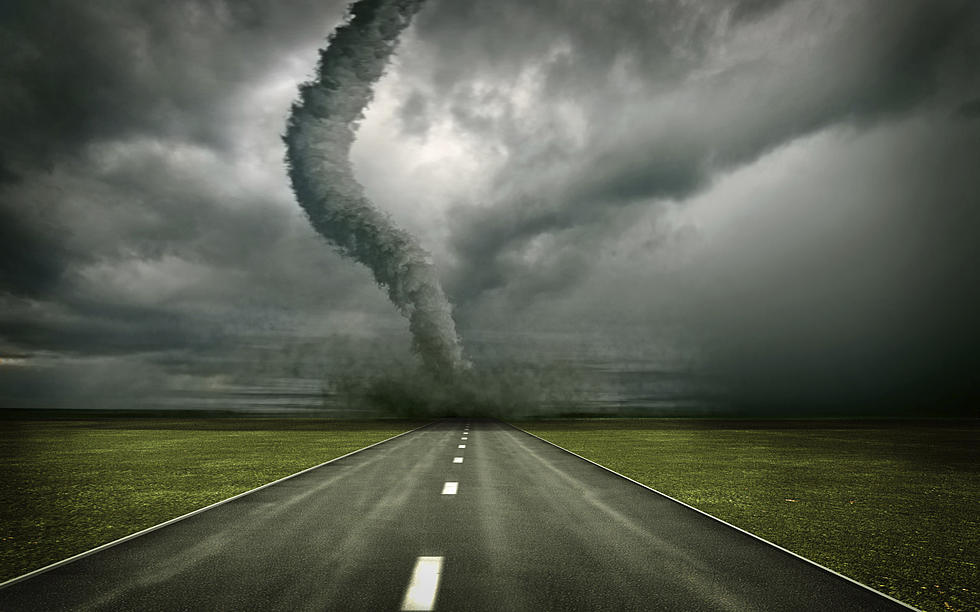 Horrific Tornado Video Shows What NOT To Do In Minnesota
victor zastol`skiy ThinkStock
Horrific Tornado Video Shows What NOT To Do In Minnesota, Iowa, Illinois, or Wisconsin
Spring is here and one thing is pretty certain with the weather this time of year, it can be severe in Minnesota and throughout the midwest.  In fact, I had family members and co-workers in Iowa and Illinois that were taking cover in their basements a few days ago because tornadoes showed up.
READ MORE:  Watch Storm Chasers Get Close to Massive Tornado in Iowa
There is an area of the U.S. that is known as tornado alley but regardless of where you live, if sirens start screaming or you are told about severe weather, you need to listen and get to safety.  Why?  Tornadoes don't care who you are.  And if you are in its way, it will take you and there is a good chance it could kill you.  Unfortunately, a woman in Arkansas learned that lesson the hard way when she decided to take a video of the tornado by a glass door instead of seeking shelter.
If you haven't had a chance to see the video, it really is fascinating that seconds before the tornado hit the building, a guy was standing OUTSIDE in the parking lot as a woman said, " they are saying on the radio it is a tornado".
Local news.  That IS what we do on the radio, especially on Townsquare Media stations. 😉
Thankfully the man got inside in time because he is the reason why the woman filming is still alive today.  (CAUTION:  if blood freaks you out, there is a little bit of dripping at the end of the video.)
Crazy, right?!  If you watched all the way to the end, you heard another woman say that their cars were gone.  The cars that the guy in the red shirt was standing by were picked up and moved.
I know this video is going viral but seriously, your life is worth way more than clicks.  Do NOT do what this individual did.  When severe weather hits, find a space away from windows, preferably in the basement, and get on the ground.  If you want to play Candycrush or check the weather on our app, that's fine, but do NOT try to film a tornado that is coming straight at you.
READ MORE:  Umbrellas Required for Latest April Forecast in Minnesota, Iowa, Illinois, and Wisconsin
11 of the Most Devasting Weather Disasters in Minnesota Through the Years
Tornadoes are just one of the many weather disasters that have hit Minnesota.  Our state has experienced some horrific and deadly fires, blizzards, and floods and below are some of the worst.
11 of the Most Devastating Weather Disasters in Minnesota Throughout The Years
We might be full of lakes and "nice" but Minnesota has had its fair share of horrible and nasty weather. Throughout the years we've had floods, fires, storms that have crushed stadium roofs flat, and tornadoes that have destroyed lives.