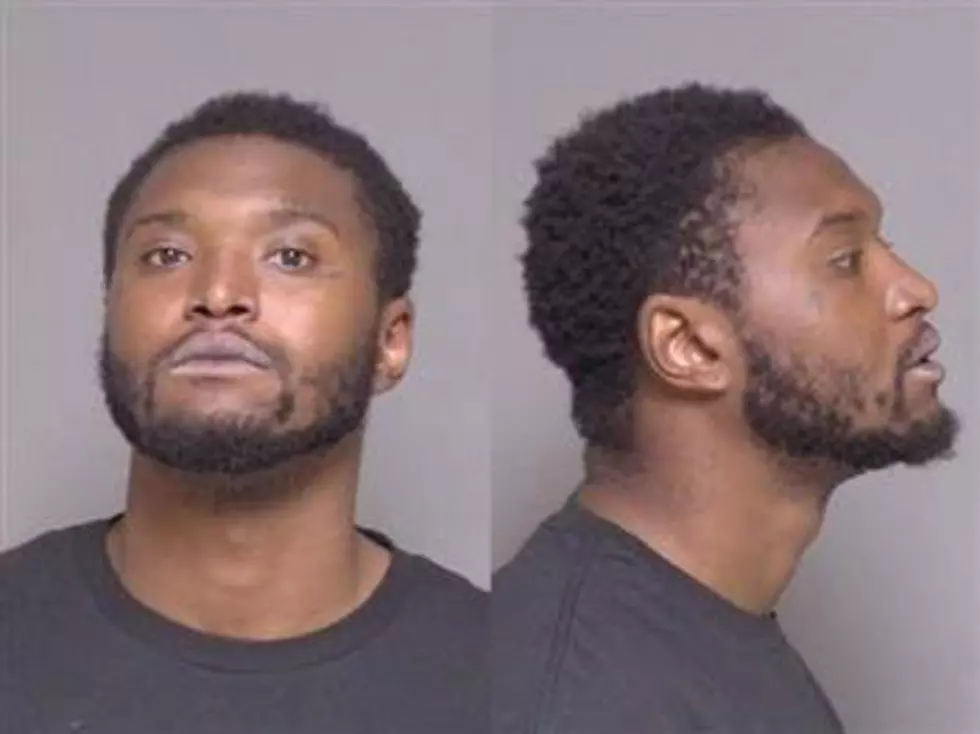 Illegal Gun Possession Likely to Return Rochester Man to Prison
Jackson. Olmsted County ADC
Rochester, MN (KROC-AM News) - A man arrested earlier this month after Rochester police responded to a violent domestic altercation today entered into a plea agreement that calls for a five-year prison sentence.
28-year-old Demonterious Jackson admitted to a third-degree drug charge, illegal possession of a firearm, and a DWI stemming from the November 5th incident and another case from December of last year. The drug count is connected to his most recent arrest, which occurred after the Rochester woman told police she fled from the home she shared with Jackson after a physical altercation, and while she was at a neighbor's house calling 911, she heard the sound of two gunshots. The police report noted that three children were asleep in the home at the time.
Rochester police responded by setting up a perimeter around the residence in the 900 block of 1st Street Southeast before Jackson came out of the home and was taken into custody. Police say a search of the home led to the discovery of a handgun, a spent shell casing, a significant amount of ammunition, and about 44 grams of cocaine.
The weapons charge and the DWI count were filed against Jackson after his arrest on December 9, which also resulted in a felony charge for receiving stolen property and a misdemeanor marijuana charge. His arrest followed a police response to a report of a motorist driving recklessly and nearly causing several accidents. The criminal complaint says Jackson appeared to be very intoxicated and a handgun that had been reported stolen in Austin was found in his front pants pocket. More than 16 grams of marijuana was also found on him when he was being booked into the Olmsted County jail.
Jackson was prohibited from possessing any firearms and/or ammunition after he was convicted of aggravated robbery in 2015 and was sentenced to 68 months in prison. The robbery led to a fatal shooting the same year at the Parkside Mobile Home Park. The murder victim, Jackson, and another man were all accused of earlier robbing the man convicted of the fatal shooting.
RANKED: Here Are the 63 Smartest Dog Breeds
Does your loyal pup's breed make the list? Read on to see if you'll be bragging to the neighbors about your dog's intellectual prowess the next time you take your fur baby out for a walk. Don't worry: Even if your dog's breed doesn't land on the list, that doesn't mean he's not a good boy--some traits simply can't be measured.