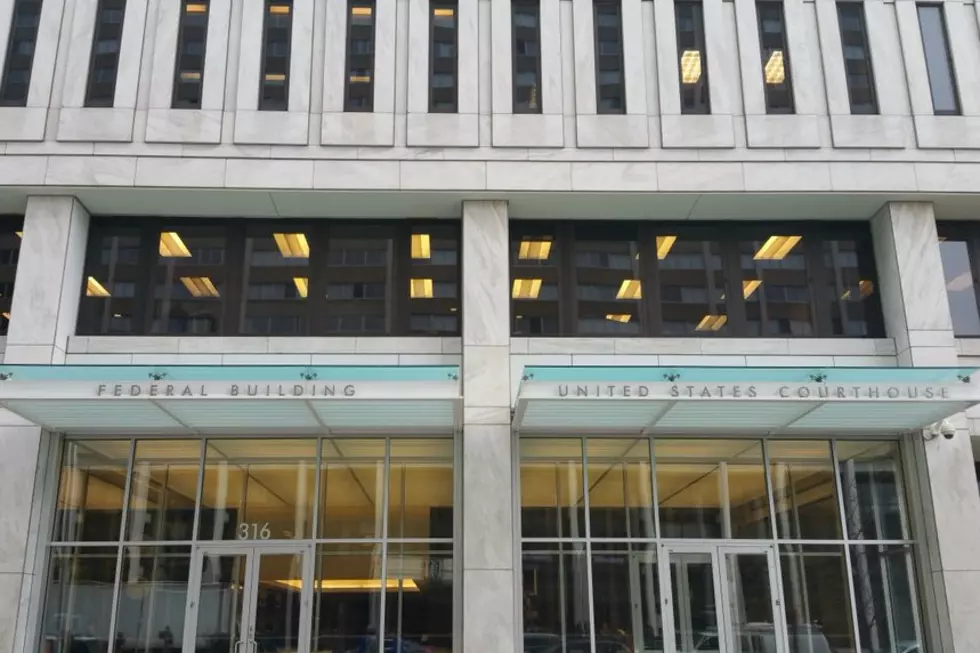 Jury Convicts Minnesota Felon for Fentanyl Trafficking
photo courtesy MNN
Minneapolis, MN (KROC-AM News)- A federal jury has convicted a Maple Grove Felon for fentanyl trafficking, possession of a machine gun and other federal firearm violations. 
The jury reached the guilty verdicts following a two-day trail in U.S. District Court, U.S. Attorney for Minnesota Andrew Lugar announced Tuesday. He says the conviction calls for a minimum sentencing of 30 years in federal prison. 
The case against 34-year-old Derrick Scott began on June 4, 2022 when Minneapolis Police responded to a threats complaint in which Scott allegedly brandished a firearm while threatening a man at a convenience store. Officers stopped a vehicle Scott was driving two days later and discovered  355 fentanyl pills, a Glock 41, and a .45 caliber pistol with a high-capacity magazine and a device that enables the firearm to function as a fully automatic machine gun, court documents say. 
Derrick Scott's bad acts caused significant harm in our communities. His disregard for human life required swift and significant consequences.  I am thankful for all our law enforcement partners who aided in this investigation," said Minneapolis Police Chief Brian O'Hara.
The Jury convicted Scott on one count of possession with intent to distribute fentanyl, one count of carrying a machine gun during and in relation to a drug trafficking crime, one count of possession of a machine gun, and one count of possessing a firearm as a felon. 
Today Derrick Scott was found guilty not only for selling highly-lethal drugs but also protecting his illegal trade with a machine gun," said ATF Special Agent in Charge William McCrary, of the St. Paul Field Division. "Drug dealers utilizing auto-sears are doing severe damage to the people in our communities, and it must stop. Today's conviction is a case where a criminal who is clearly willing to do violence using these devices has been held accountable and will be removed from society for a very long time. I am grateful for the jury's decision, and deeply appreciate the hard work of our agents, our law enforcement partners and the U.S. Attorney's Office for this successful prosecution.
Court records indicate Scott has a criminal record that dates back to 2005 and includes felony convictions for robbery, threats, harassment and violation of a domestic abuse no contact order. His sentencing date has not yet been scheduled.
How Many in America: From Guns to Ghost Towns
Can you take a guess as to how many public schools are in the U.S.? Do you have any clue as to how many billionaires might be residing there? Read on to find out—and learn a thing or two about each of these selection's cultural significance and legacy along the way.