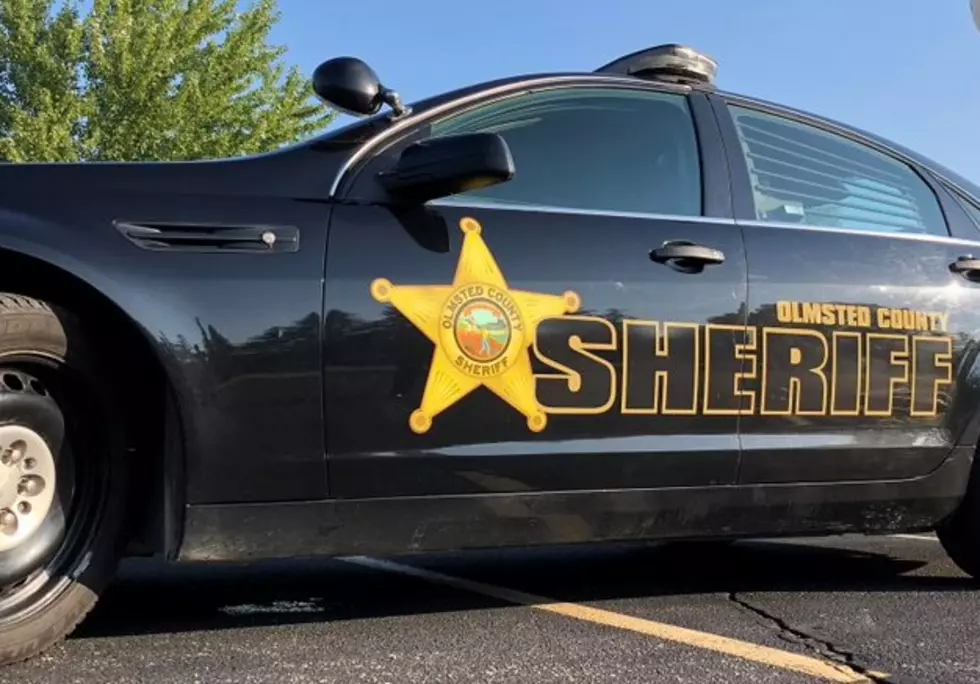 Large Search Effort For Rochester Robbery Suspect
Olmsted County Sheriff's Office (twitter)
Rochester, MN (KROC AM News) - Information has been released about Thursday's large law enforcement presence that included a State Patrol helicopter in rural southwest Olmsted County.
They were looking for a man who is being sought on robbery charges.
Sheriff's Capt. Scott Behrns says a patrol deputy spotted the man drive by in the area of Weatherhill Rd and 60th Ave SW around 2:30 pm. The man took off at a high rate of speed and ended up ditching his vehicle on a nearby dead-end road.
Behrns says because of heavy woods in the area, other deputies and two K9s were brought in. It was also decided to request the helicopter.
Behrns says the search for the man continued until 7:30 pm when it was called off. Behrns says more than a dozen officers were involved in the search effort.
The man being sought has been identified as 30-year-old Andrew Gustafson of Rochester.
He was charged in a 2020 robbery in Rochester.
 While looking for Gustafson, deputies did find a car reported stolen in Rochester earlier this week.
News update:  Groundbreaking for new runway at RST.
HAVE YOU SEEN ME? 28 Kids Missing From Minnesota
As of April 7, 2021, there are 28 children missing from across Minnesota and have still not been found, according to the
National Center for Missing and Exploited Children
. If you have seen any of them, or have any information on their whereabouts, please don't hesitate to call 911 or you can call the National Center at 1-800-843-5678 (1-800-THE-LOST).