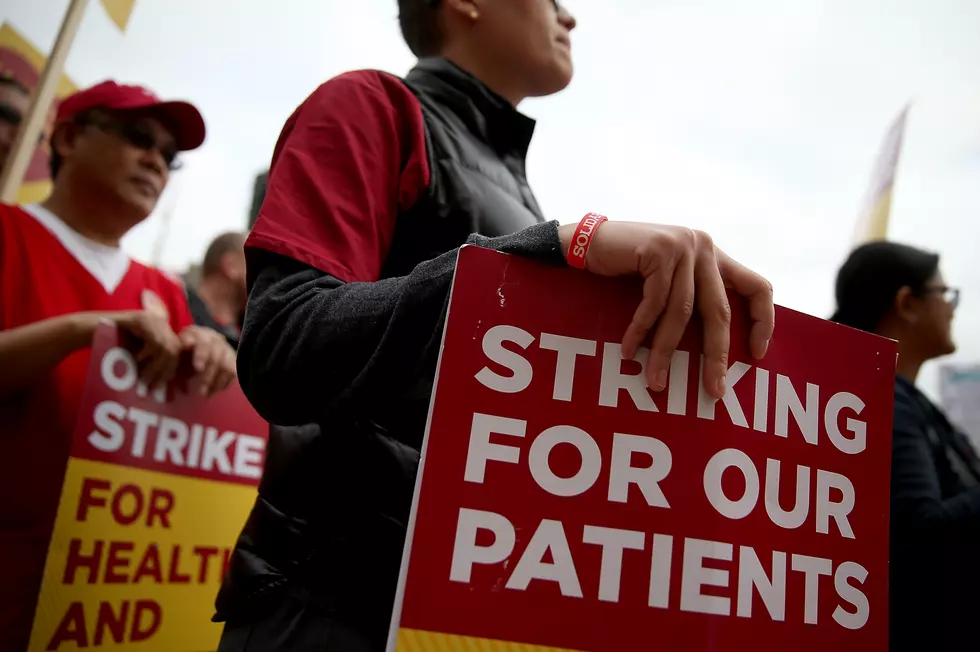 Minnesota Nurses Union Votes to Authorize Strike (Update)
Getty Images
St. Paul, MN (Minnesota News Network)- The Minnesota Nurses Association (MNA) says 15,000 of its union members voted overwhelmingly Wednesday to authorize an unfair labor practices strike.
Nurses at 16 hospitals in the Twin Cities, Duluth-Superior and Two Harbors could go on strike after giving the hospitals a ten-day notice. M.N.A. President Mary Turner says hospital CEOs, " have failed to solve the crisis of patient care, and they have failed to solve the crisis of working conditions pushing nurses away from the bedside."
Twin Cities Hospitals Group spokesman Paul Omodt says, "a work stoppage by the nurses would be disruptive, obviously. It's not our ideal. Our ideal is to focus on negotiating at the table and with the help of a mediator reach a deal."
An MNA statement indicates nurses in the Twin Cities and at Essentia Health plan to begin their second strike at 7 a.m. on December 11 and wrap up the strike at 7 a.m. on December 31. Nurses at St. Lukes Hospital in Duluth and Lakeview Hospital in Two Harbors also plan to strike at 7 a.m. on December 11 and have not announced an end date for their strike.
KEEP READING: The 30 Highest Paying Jobs in Minnesota
If you're thinking about going back to school to pursue a new career you should definitely consider one of the jobs listed below. Zippia used data from the Bureau of Labor Statistics to determine
the highest paying jobs in the state
. Keep scrolling to see who is cashing in.