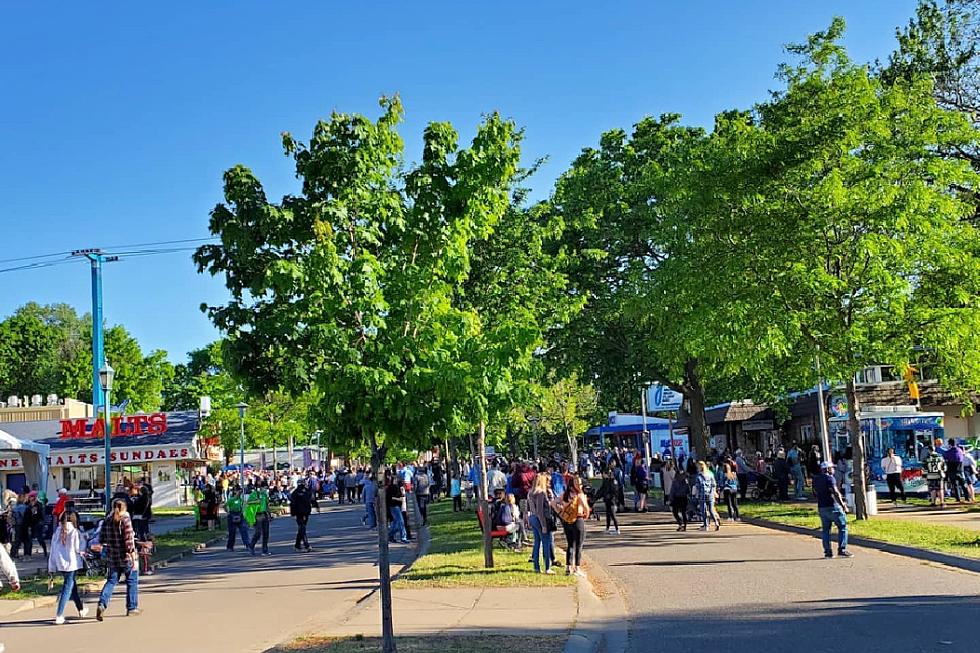 Minnesota State Fair First-Day Attendance Down by Half
photo - Krista Caldwell
FALCON HEIGHTS, Minn. (AP) _ First-day attendance at the Minnesota State Fair was down by roughly half as the fair returned after missing last year due to the coronavirus pandemic.
With simmering concern over the delta variant, and fair officials declining to require masks or proof of vaccinations, Thursday's attendance was 61,983. That's less than half of the 2019 record of about 133,000.
Thursday's light turnout was also likely affected by violent thunderstorms that moved through the Minneapolis-St. Paul area in the afternoon.
Fair officials announced earlier this month they wouldn't require face masks or proof of vaccination to attend this year's event.
Around 150 vendors have pulled out, though labor shortages and supply chain issues have also been cited as factors.
LOOK: Here are the best lake towns to live in
Many of the included towns jump out at the casual observer as popular summer-rental spots--the Ozarks' Branson, Missouri, or Arizona's Lake Havasu--it might surprise you to dive deeper into some quality-of-life offerings beyond the beach and vacation homes. You'll likely pick up some knowledge from a wide range of Americana: one of the last remaining 1950s-style drive-ins in the Midwest; a Florida town that started as a Civil War veteran retirement area; an island boasting some of the country's top public schools and wealth-earners right in the middle of a lake between Seattle and Bellevue; and even a California town containing much more than Johnny Cash's prison blues.