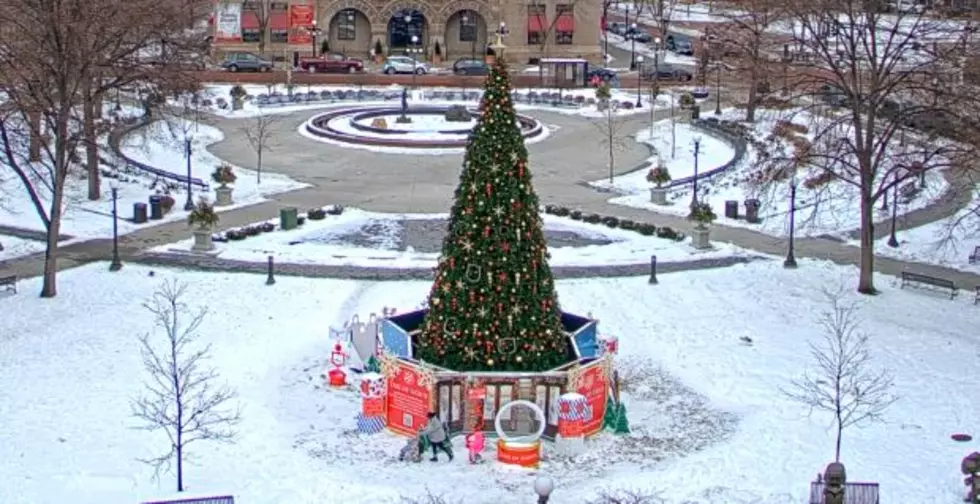 Minnesota Town Featured on the Hallmark Channel 'Christmas Cams'
Hallmark Channel Christmas Cams
I'm not sure if this is something the Hallmark Channel does every year but this year I've taken notice of it because a Minnesota town is featured! On the Hallmark Channel website, they have this thing called 'Christmas Cams'. It's a live feed of a few towns around the US that are like real-life Hallmark movie sets.
Hallmark Channel 'Christmas Cams'
There are five towns from across the US featured on the 'Christmas Cams'. Some get snow and cold weather and some don't, but the Hallmark Channel says all five are "real-life Hallmark Channel Christmas towns". Using the 'Christmas Cams', which are live videos of each town, you can virtually visit them all. Let's explore these five towns, including the one in Minnesota that's featured.
St. Petersburg, FL
This would be a location that doesn't get snow or cold weather but when you take a look at the live cam you can see why they're featured. The festival that's set up looks awesome.
Corning, NY
I was a little surprised there was no snow when I looked at Corning's live cam! But I'm excited to see all of the lights once it gets dark out, I bet that tree is super decked out.
Bethlehem, PA
Now this one 100% looks like it was a set for a Hallmark Christmas movie at least once. I assume that this is part of their downtown area and it looks so cute!
Harbor Springs, MI
This is another spot that if you told me a Hallmark movie was actually filmed here I'd believe you. This is like the Christmas movies where the big city girl goes to a small town and she meets a cute guy and falls in love. That small town is Harbor Springs, MI.
St. Paul, MN
And finally, St. Paul is the Minnesota town featured on the 'Christmas Cams'! I love the view of the tree with the beautiful Landmark Center in the background. And we're the only live video with snow (for now)!
Keep scrolling for other holiday happenings, like cool light displays you can check out with the family.
Minnesota's Longest Drive-Thru Light Show Is In Mankato
The Kiwanis Holiday Light Display is located at Sibley Park in Mankato. The holiday display is free to the public but cash donations are accepted. All money collected is given to area non-profits.
LOOK: 25 over-the-top Christmas displays from across America
To help get everyone in the mood for the upcoming holiday season,
Stacker
compiled a list of some of the most over-the-top Christmas displays across America.