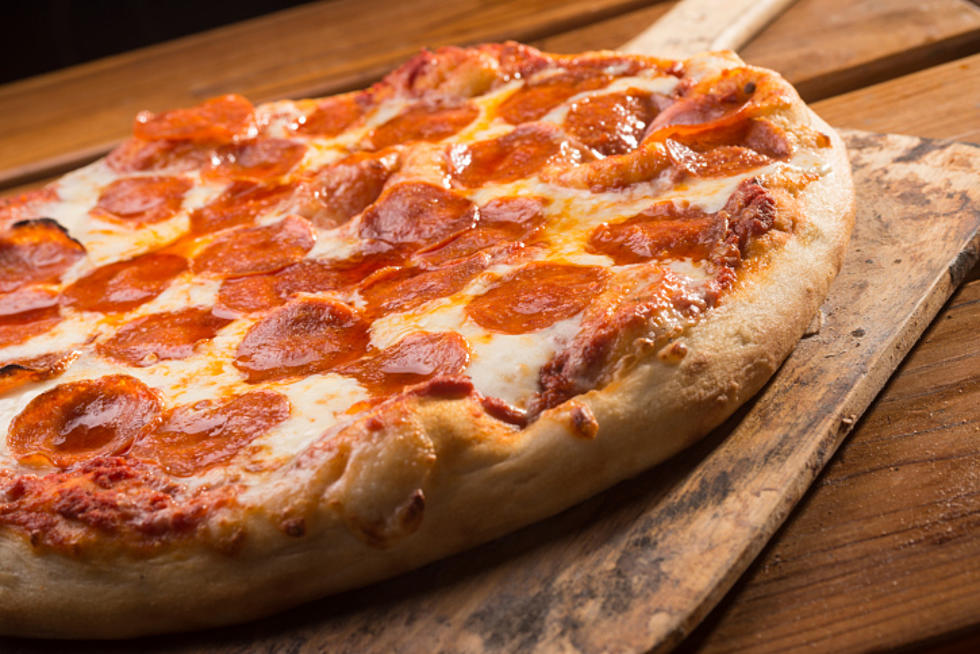 Minnesotan Tries 366 Pizza Shops Across Minnesota, Rochester Shop Makes His Top 5
MarquezBlake / ThinkStock
Minnesotan Scott Poepard has a non-profit called T-Rock Pizza to help feed the hungry. The T-Rock Pizza website is also where you can see Scott's rankings of the best pizza around the country. He has now tried over 700 pizzas around the US and 366 just in Minnesota. From those 366 he has his top 5 pizza shops in the state, and one of those that made his top 5 is in Rochester!
Scott is a refrigerated van driver who "rescues unused food from large food distributors in the Upper Midwest and gets it to restaurants that can use it." He spoke with the Star Tribune about his job, his non-profit, and this goal to find some of the best pizza in the country. Since he's on the road a decent amount, he likes to make time to make a pizza stop in the area. At first it was for his own enjoyment of trying and ranking a bunch of different pizza places, but that's not the only purpose anymore. Now he's trying to create the perfect pizza recipe for people in need.
Scott launched the non-profit T-Rock Pizza in 2011. He started it with some friends and bought a portable pizza oven. With that pizza oven, he drives around to "shelters, food banks and transitional housing programs" and serves fresh, hot pizzas for free. He wants to create the perfect pizza recipe in order to serve the perfect pizza to those who need it most.
On top of being an awesome human being for serving free pizza to people in need, he's also awesome for sharing his pizza rankings with all of us so we know where to get a delicious slice. He's been named the expert in my book because I've tired nowhere near 366 different pizza shops.
On Scott's website, you can find his rankings for each state but of course, the one we care about is Minnesota's!
These are Scott's top 5 pizza places in all of Minnesota:
1. Pompeii Pizzeria - Elk River
2. ElMar's NY Pizza - Plymouth
3. Wrecktangle - Minneapolis (North Loop)
4. Forager Brewery - Rochester
5. Burch - Minneapolis
Apparently, Forager's is the place to be in southeast Minnesota for an incredible slice of pizza! I really want to make the trip to Elk River to try pizza from Pompeii Pizzeria now because I've never been and it's Scott's number one pick.
After eating delicious pizza, you need something to wash it all down. May I suggest one of these drinks below? Keep scrolling for the signature drink of every state and pick your favorite!
What Are the Signature Drinks From Every State?