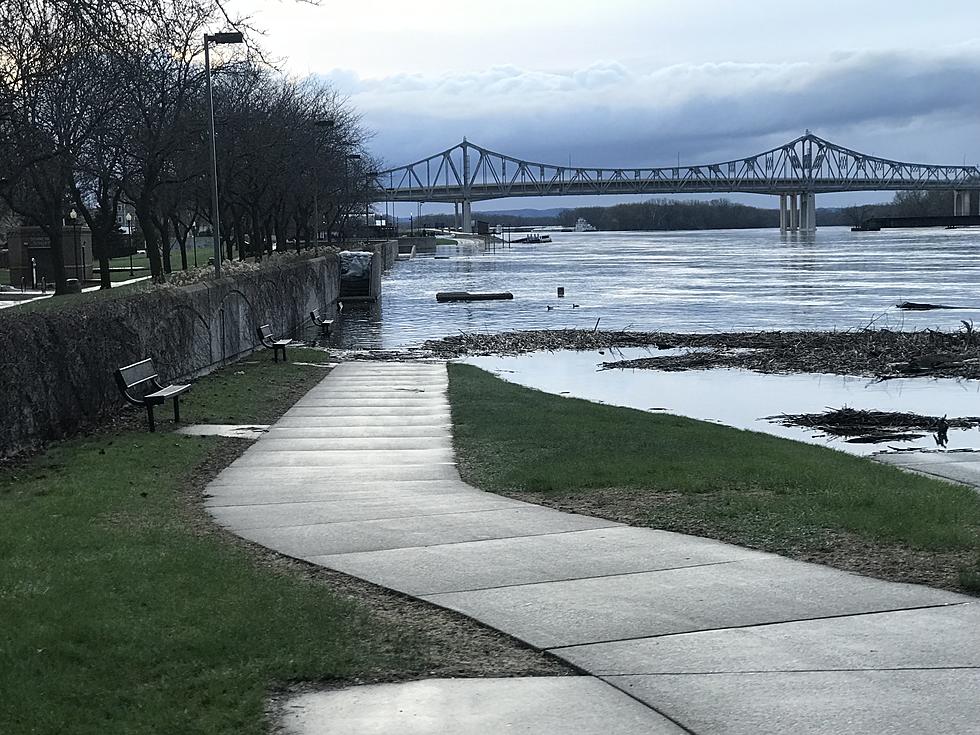 Near-Record Crests on the Mississippi River in SE Minnesota This Week
River Flooding in Winona 2023. TJ Leverentz/TSM Rochester/Preston
Undated (KROC-AM News)- Several communities in southeast Minnesota are expected to see peak river flooding this week. 
That's according to the latest flood forecast issued by the National Weather Service. Flood warnings went into effect for several Mississippi River communities earlier this month, some of which could see river flooding not seen since 2001 and in some cases since 1965. 
The river at Wabasha has already passed the 16-foot major flood threshold and the 15.54 foot mark seen in 2001. The City of Wabasha has declared a local state of emergency as flooding has closed a portion of Hwy. 60 that connects Hwy. 61 with the downtown area and the bridge into Wisconsin.
The highwater has also swamped the riverside restaurant Slippery's. The Mississippi River was measured at 16.75 feet Monday morning in Wabasha and is predicted to crest at 17.2 feet this week. 
The river also surpassed the 18-foot major flood threshold in Winona, measuring at 18.13 feet Monday morning. Winona is predicted to see the river crest at 19.2 feet sometime on Wednesday, which would be lower than the 20.7 foot crest in 2001. 
Monday morning's measurements indicated the river in Lake City is 18.8 feet and is expected to stay below major flood stage, cresting this week at 19.6 feet. That prediction puts the crest below 2001's crest of 20.7 feet. 
Flood Warnings remain posted for communities on both sides of the Mississippi River until further notice. Officials are reminding anyone near the flood waters to abide by barricades and to not drive on roads closed by flood waters.
11 of the Most Devastating Weather Disasters in Minnesota Throughout The Years
We might be full of lakes and "nice" but Minnesota has had its fair share of horrible and nasty weather. Throughout the years we've had floods, fires, storms that have crushed stadium roofs flat, and tornadoes that have destroyed lives.