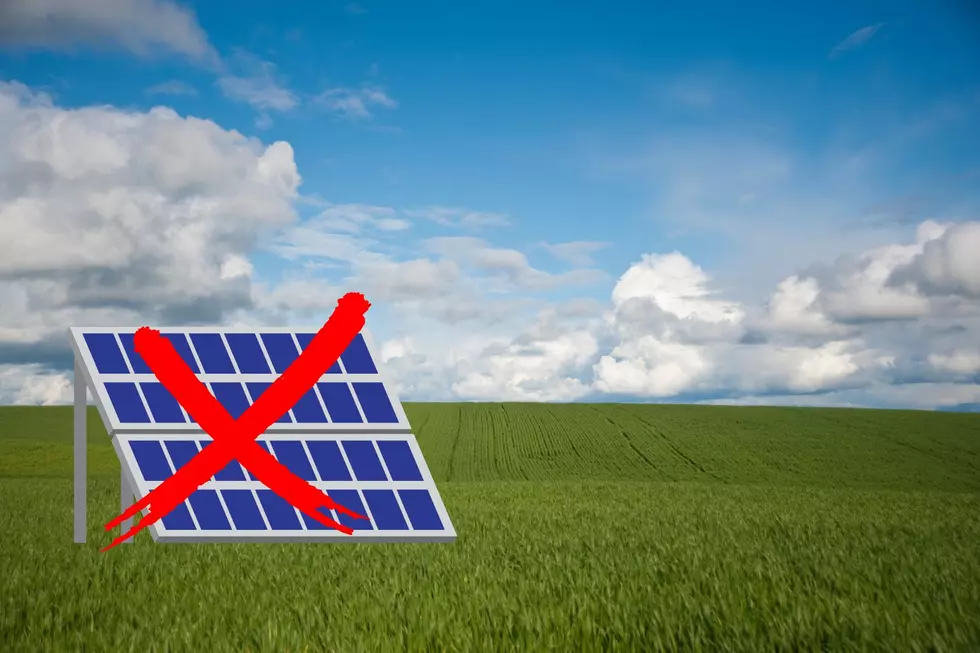 New Bill Wants To Restrict Solar Farms In Iowa
via Canva
A new year means a new legislative session. But with a new session, it doesn't necessarily mean there will be all new law proposals.
One law concept we are seeing reemerge in 2023 restricts the placement of solar panels on farmland.
Senate Ag Committee chairman Dan Zumbach is the bill's floor manager. He says the goal of the bill would be to establish limits on how close solar arrays can be to property lines, farm buildings, and homes. He adds that many people don't like to look at them and that in the case of a windstorm or tornado, the debris can be blown to adjacent properties.
Most people that live around them don't like what they look like when they're used to looking at farmland or pastures and see this new industrial product coming in on farmland,"
In 2022, Zumbach introduced a similar bill that prohibited installing solar panel fields on highly productive farmland. This earlier proposal also includes a 1,250-foot setback requirement from the closest property.
But not everyone is convinced this is a state issue.  Christopher Rant is a lobbyist for NextEra Energy which is developing two solar array projects in Iowa.
We fundamentally believe that this is a decision that should be made by the landowner as opposed to the state legislature trying to make it for them,
Iowa Farm Bureau's lobbyist Matt Gronewald says the organization only supports some of the restrictions. He adds that how the bill is currently written, restricts farmers from installing solar power to generate electricity for their operations.
Perhaps including a minimum acreage of solar facilities being 40 acres or larger might address that.
Zumbach says that he is willing to amend the bill.
Hilarious Iowa DOT Signs
Anyone else share a sense of humor with a state's Department of Transportation? Just me? Well, every Monday the Iowa Department of Transportation puts up a sometimes hilarious, sometimes straightforward message on their road signs across the state. This is called "message Monday" and Iowa DOT tries to entertain and educate drivers through these signs. Here are just a few of our favorites.
Top 10 Celebrities Born in Waterloo/Cedar Falls