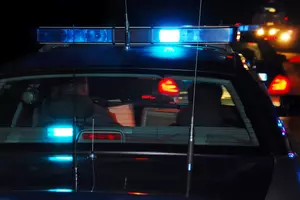 One Rochester Wreck, Two Arrests
iStock
Rochester, MN  (KROC AM News) - It was a twofer for Rochester police Thursday.
Officers were called to the 3300 block of Commercial Dr SW near the former Fleet Farm store around 10:30 p.m. and found a truck with about 50 feet of chain link fence stuck in its undercarriage.
The driver, 25-year-old Kyle Jones of Rochester, said he accidentally left the road and hit the fence. He was arrested on suspicion of DUI after blowing a .1 breath test.
A second man who was at the scene had been called there by Jones. He told officers he did not witness the accident but pointed at a nearby truck and said its driver had been following Jones.
That driver, 23-year-old Cameron Hoffman of Stewartville, was also arrested for DUI after his breath test showed a blood/alcohol level of .12.