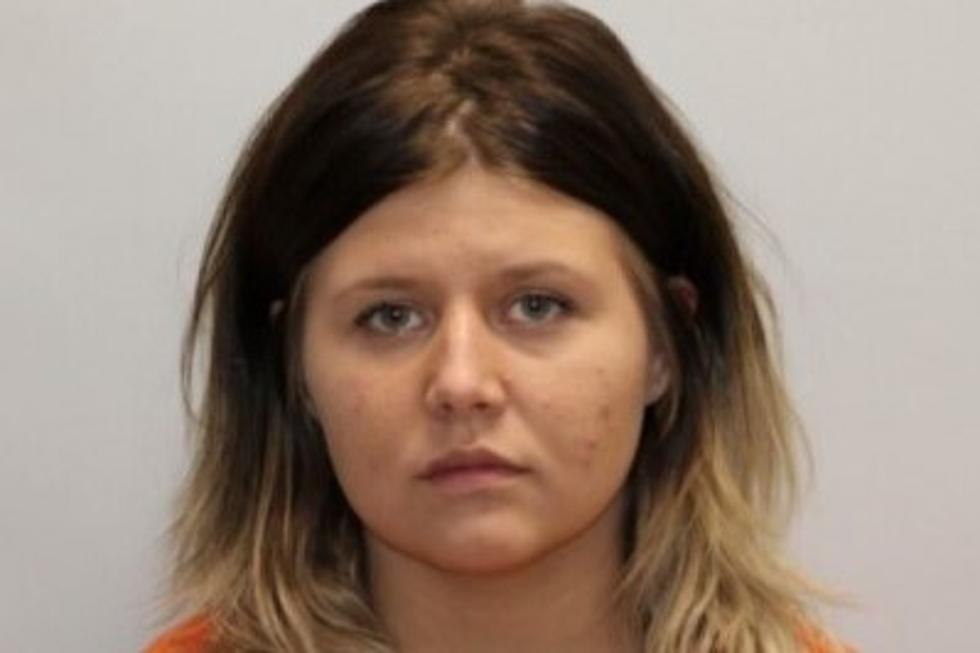 Plea Deal For Minnesota Woman Charged With Infant Son's Death
Mower County Sheriff's Office photo
Austin, MN (KROC-AM News) - A woman charged last year with the death of her infant son in Austin today entered into a plea agreement that does not call for any additional time behind bars.
26-year-old Jocelyn Leslie Pater admitted to a second-degree manslaughter charge in exchange for the dismissal of felony child endangerment and drug charges. When she was arrested in June of last year, the Glenville woman's conditional bail was set at $250,000.
According to the criminal complaint, Pater was allegedly under the influence of methamphetamine when she fell asleep on top of the baby on a couch inside an Austin home on December 13, 2021. Austin police were called to the home that evening and found the infant unresponsive on the floor in the living room with no pulse. The child was airlifted to Rochester but died several days later. Court documents indicate an autopsy determined the cause of death was "asphyxia due to overlay while cosleeping with an adult."
The criminal complaint also stated that the infant tested positive for narcotics while in the hospital and the toxicology tests conducted as part of the autopsy found the presence of methamphetamine, although it also indicated it was unclear if the drugs contributed to the baby's death. A search of the Austin home where the incident occurred led to the discovery of a small amount of methamphetamine, a digital scale, and several needles in the woman's bedroom. The court record also notes that the drugs and a meth pipe were found near a bottle nipple and baby bottles. The nipple later tested positive for methamphetamine.
The charging documents said Pater initially denied any drug use, but after she was confronted with the evidence, she admitted that she had been using methamphetamine on a daily basis for several weeks before the infant's death. Court records show she has a previous drug conviction in Freeborn County.
Her sentencing hearing has been scheduled for the morning of October 25.
LOOK: The biggest scams today and how you can protect yourself from them