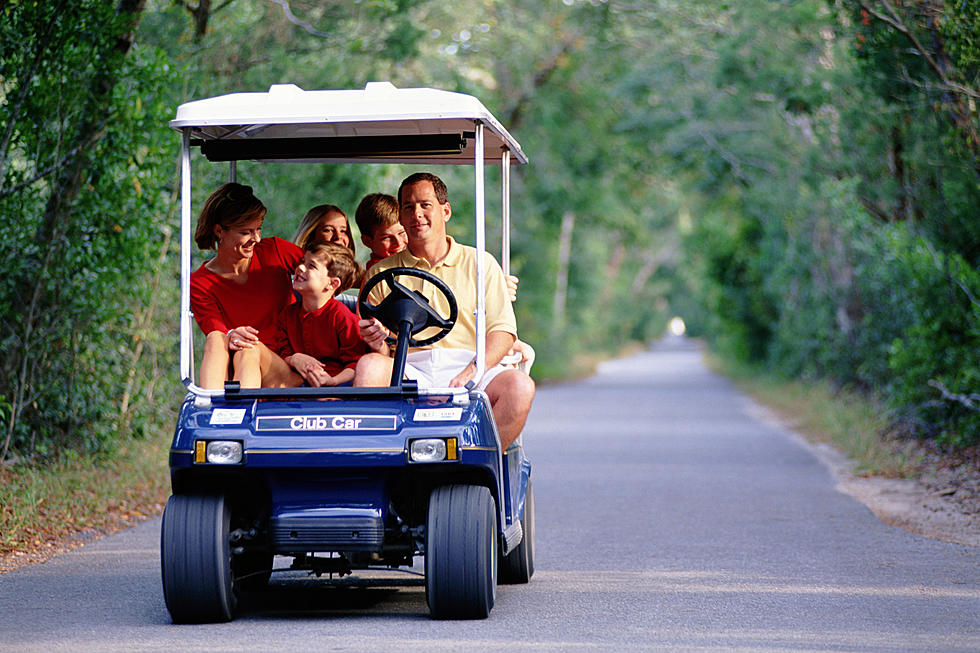 Proposal Would Allow Golf Carts on Most Rochester Streets
Thinkstock
Rochester, MN (KROC-AM News) - The Rochester City Council could soon be asked to legalize the use of golf carts on most city streets.
Fifth Ward City Council member Shaun Palmer says he plans to introduce a Council Initiated Action at the next regular City Council meeting on July 24 in response to a request from a citizen. Palmer says his proposal, which has the support of city staff, would expand a current ordinance allowing the use of golf carts to travel to and from the city's golf courses to allow their use on any city street with a 25 mph speed limit.
That would include the vast majority of city streets but would keep the golf carts off the main traffic arteries that carry speed limits of 30 mph or higher. As is the case with the travel to and from the golf courses, the operators of golf carts would be allowed to cross those higher traffic roadways but would be prohibited from traveling on them.
Palmer's proposal would also require anyone wishing to use their golf cart on a city street to license it through the city.
LOOK: Counties with the most bridges in dire need of repair in Minnesota