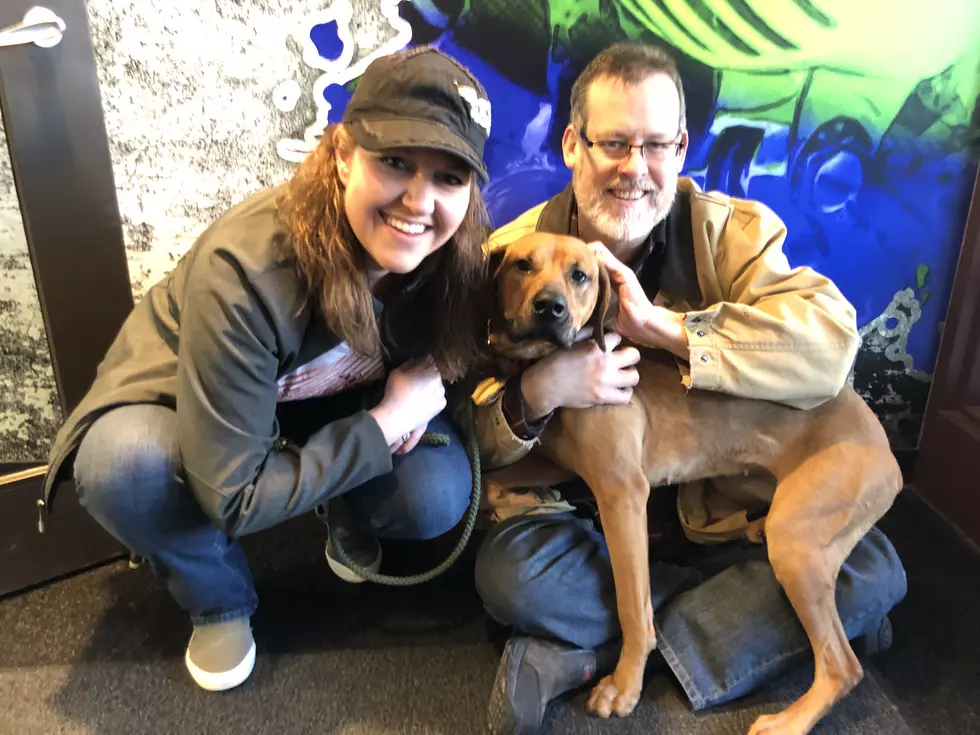 Recent Guest on Y-105FM Needs A Forever Home
PHOTO CREDIT: TSM-R
Zans is looking for her forever home, and if you adopt her, keep in mind she's a star, featured this past Monday on the Y-105FM Early Morning Show as "Zans, on Ground Dogs Day." If you watch the video, I think you'll see what a tremendous actor she is. You really BELIEVE she's seeing her shadow. ((applause))
Such a fun, energetic and loving dog. here, let me give you her vitals.
Breed: Boxer/Mix
Age: 1 year 8 months 25 days
Gender: Female
Size: Large
Color: Red
Spayed/Neutered
Meet Zans! This beauty came to Paws and Claws through a local impound. Zans was picked up running on her own, and her owners were found, but decided that they were not the right home for her.
Zans would do best in an active household that can help her burn her energy off. She's young, and athletic, and would love for her new family to take her on adventures with them.
She loves having people around her! She would do best going to a home without shared walls and where she does not have to be alone for long periods of the day.
Click HERE to learn a lot more about Zan!
Enter your number to get our free mobile app
Listen to James Rabe 6a to 9a on Y-105 FM