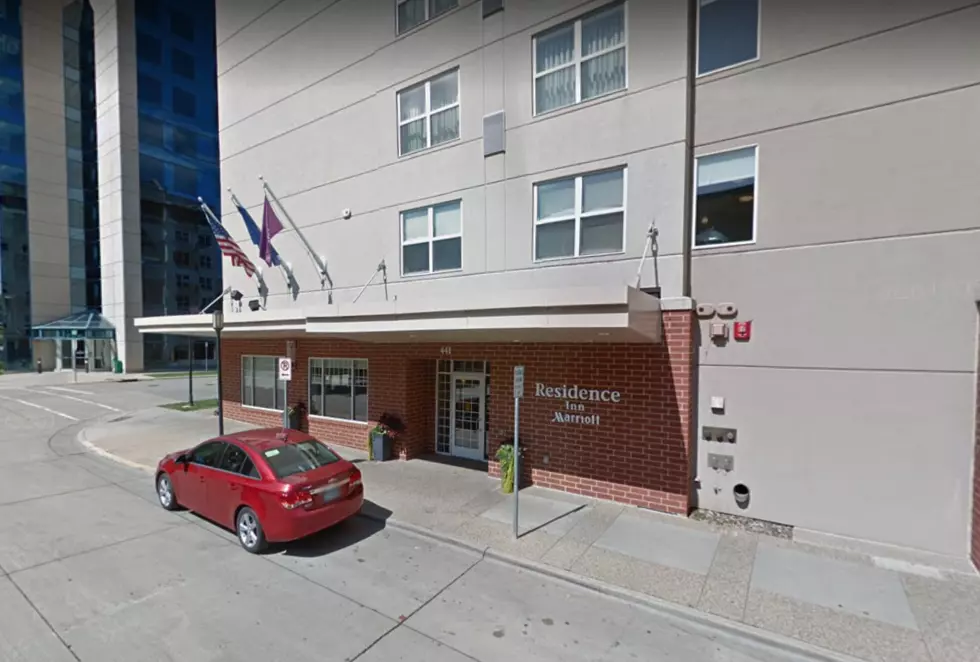 Rochester Hotel Guest Wakes Up to Find Two Intruders in his Room
Google Street View
Rochester, MN (KROC-AM News) - Rochester Police are investigating a criminal case that highlights the importance of using the deadbolt lock while staying in hotels and motels. Police Captain John Sherwin says officers responded to the Residence Inn by Marriott in downtown Rochester early Saturday morning after a guest reported two intruders had entered his room.
Sherwin says security camera videos show six young men were able to enter the hotel at 441 West Center Street around 2:30 a.m. after one of them convinced the desk clerk he was visiting a guest. Instead, the man propped open a rear entrance to the building and all six suspects were soon traveling throughout the hotel attempting to break into rooms.
They were met with success at least once when they jimmied the door lock and found the occupant had not used the deadbolt. The 49-year-old man from Cedar Rapids Iowa told police he was awakened around 3 a.m. by a noise and spotted some light coming from a cell phone in the next room. Sherwin says the man's teenage son and daughter were sleeping in the adjacent room and when he went to check on why one of them was apparently awake, he came up two black males, in their late teens or early 20's, standing over his sleeping 14-year-old daughter.
The man reported the intruders took off running with a backpack and a set of headphones, but he was able to recover the stolen property when the thieves dropped the items while making their escape. By the time police arrived, all six intruders had left the building.
Sherwin says investigators are checking to see if any other guests of the hotel were burglarized and are reviewing the surveillance videos in an effort to ID the six burglars.
Get local and national news on the go.  Download our News-Talk 1340 KROC-AM App http://krocam.com/app/ – available on Apple and Android devices.