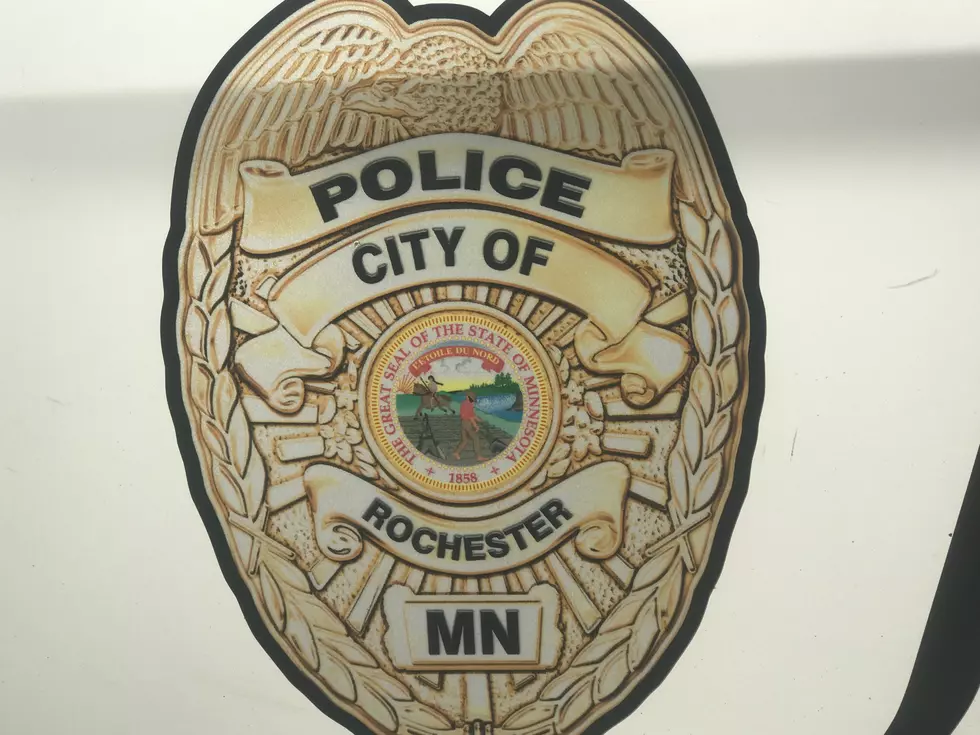 Rochester Man Accused of Threatening Father of Missing Stewartville Girl With Knife
TJ Leverentz/TSM
Rochester, MN (KROC-AM News)- The Rochester Police Department arrested a man accused of threatening the father of a missing Stewartville girl with a knife Wednesday night. 
Rochester Police Lt. Frank Ohm says officers were called to the report of an altercation involving a knife in the area of Broadway Ave. North and Northern Heights Dr. Northeast shortly before 7:30 p.m. Responding officers arrived and found the girl, her father and friend of the father in the area. 
The father told police he and his friend were out looking for his daughter that had been missing for about a week when they saw her walking with a man identified as 18-year-old Jacob Bale in the area of the 911 call. The father told officers he and his friend exited the vehicle and chased after Bale and his daughter who took off running. 
The men caught up to Bale and the young girl and Bale allegedly began punching and kicking the men before pulling a knife. The altercation then continued before Bale broke free from the men and took off running, the father said to officers. 
Police then set up a perimeter and called in a K-9 and drone to locate Bale. Officers found Bale who took off running before being apprehended around 10 p.m., Ohm said. 
Police reported finding a knife on Bale during the arrest and also a Percocet pill on him while he was being booked into the Olmsted County Adult Detention Center. Bale had active arrest warrants for 4th degree assault and drug-related charges, according to Ohm. 
Bale could face potential charges for 2nd-degree assault, fifth-degree assault, disorderly conduct, fleeing an officer on foot, fifth-degree drug possession and introducing contraband into a jail, said Ohm. 
The only injury reported was the young girl who had a skinned knee. She was turned over to a family member following the incident, Ohm said.
HAVE YOU SEEN ME? 28 Kids Missing From Minnesota
As of April 7, 2021, there are 28 children missing from across Minnesota and have still not been found, according to the
National Center for Missing and Exploited Children
. If you have seen any of them, or have any information on their whereabouts, please don't hesitate to call 911 or you can call the National Center at 1-800-843-5678 (1-800-THE-LOST).