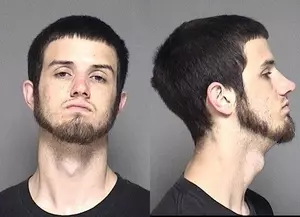 Rochester Man Ends up at St Marys After Taking Meth
Olmsted County ADC
Rochester, MN (KROC AM News) - A Rochester man was still at St Marys Hospital after police say he ingested "a large amount of methamphetamine" Wednesday.
It's believed 24-year-old Michael Bunnell took the drug after dodging a police officer Wednesday afternoon.
The officer tried to stop Bunnell after seeing him driving a car because he knew his license was revoked. Bunnell took off but the officer located him about 45 minutes later and found he had 16 grams of meth on him.  After it was learned Bunnell had ingested some meth, he was taken to St Marys.
With updates at the top and bottom of the hour, listen to Newstalk 1340 KROC-AM for the latest local and national news.