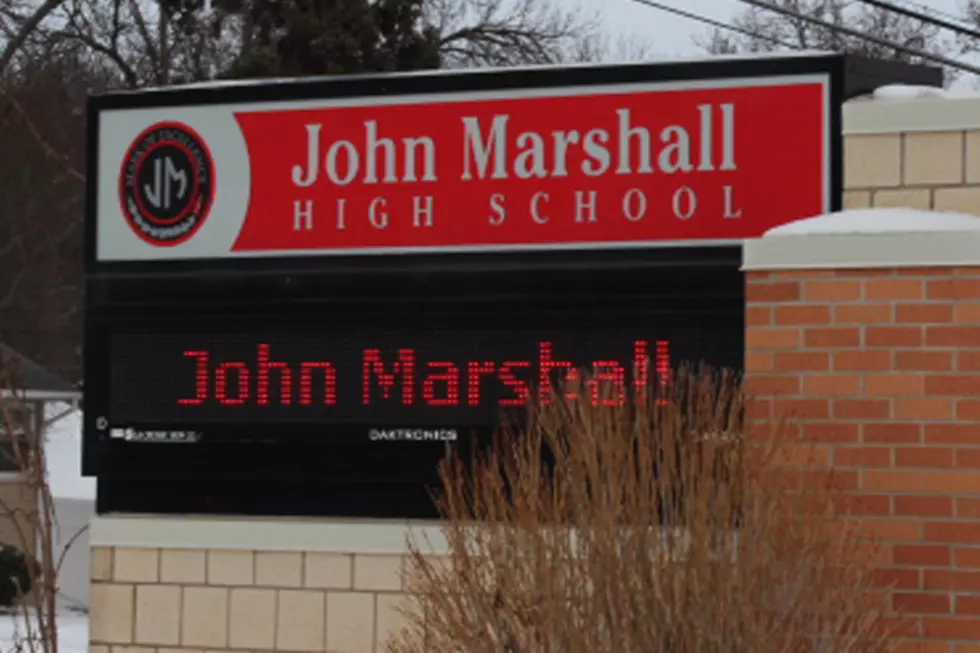 Rochester Teens Accused of Assaulting John Marshall Employee
Sue Moore/Townsquare Media
Rochester, MN  (KROC AM News) -Three Rochester teenagers are charged with assaulting a John Marshall student and a school employee.
According to the criminal complaint, the incident happened last November outside the Rochester high school.
The complaint says the teens - 18-year-old Tremaine Williams, 17-year-old Davante Williams and 17-year-old Jaeden Adcox - were seen punching and kicking the victim. When a female school professional intervened, the three teens are accused of punching her. They also kicked her in the head after she was pushed to the ground. The three then ran off on foot. Police were told the three had been JM students but "had not been to school for awhile."
Police say it was later determined Adcox was upset at the student victim over a Facebook post he had made.
Police say the teens claim to be members of a local street gang known as "STO" (Savage Take Over).
Investigators say a check of the suspect's Facebook accounts found messages from the Williams brothers that included discussions of drug sales and "planning violent attacks."
The three have been ordered to appear in court later this month. Because they were under 18 at the time of the incident, their cases are being prosecuted in juvenile court.