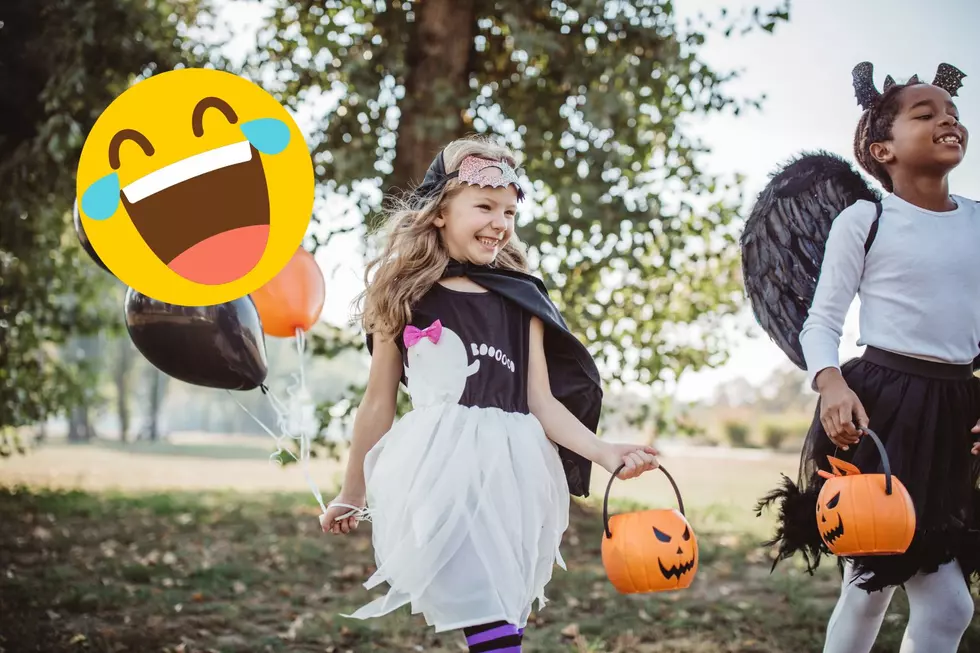 Surprising Things People in Minnesota Got Trick-or-Treating
Canva/TSM-R
Minnesota Sure Hands Out Some Odd Trick-or-Treating Treats
A goldfish, a bag of macaroni salad, and gas station roses that were really underwear. Those are just three of the more unusual items listeners were TREATED to during Halloween's Trick-or-Treating in SE Minnesota.
Most Inappropriate Trick-or-Treating Treat
Collin G sent his by e-mail, so I got in touch and found out a few things.
a) They were college-age.
ii) He's pretty sure they were drinking and smoking something.
3) "I could hear them laughing really loud after they closed the door.
D) They turned out the light as soon as they closed the door.
15 Odd Things SE Minnesotans Say They Got Trick-Or-Treating
A quick survey on the
Y-105fM Facebook
page revealed some truly awesome odd things given out on Halloween!
Speaking of candy, how 'bout when you go to the movies in Rochester? What's the best candy?
Every Movie Theater Candy, Ranked From Worst to Best
Top 10 SE Minnesota Restaurants for Pancakes
Everyone knows the big ones, the Perkins, the Denny's, the Canadian Honker, Grandmas...but how 'bout some batter from off the beaten path? Try 'em out and let me know what you think here:
james.rabe@townsquaremedia.com
Minnesota's Longest Drive-Thru Light Show Is In Mankato
The Kiwanis Holiday Light Display is located at Sibley Park in Mankato. The holiday display is free to the public but cash donations are accepted. All money collected is given to area non-profits.