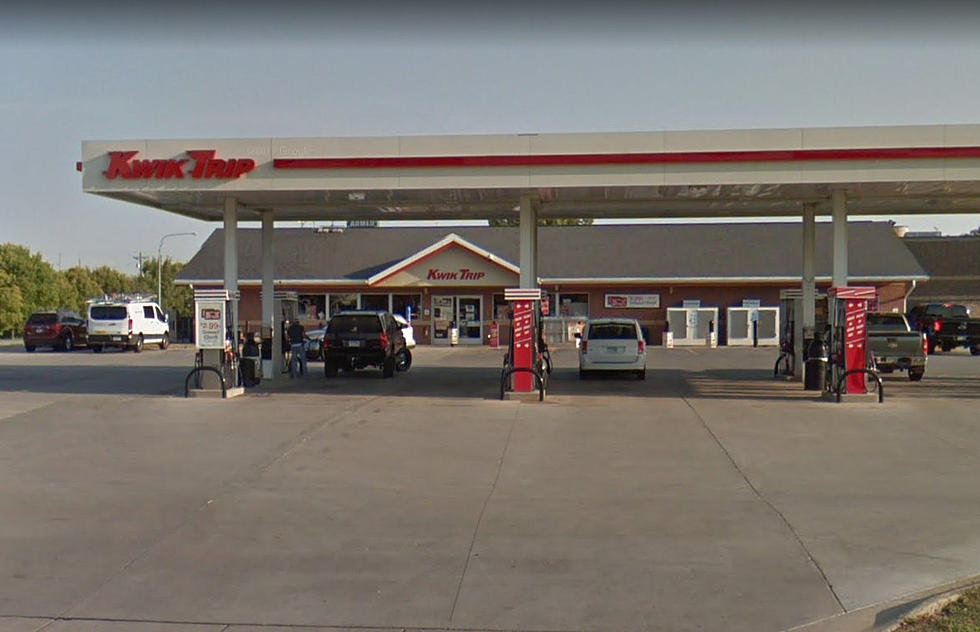 Serial Rochester Thief Accused of Stealing Vehicle from Kwik Trip
Google
Rochester, MN (KROC-AM News)- A Rochester man with multiple theft convictions is facing new charges in connection with a reported vehicle theft Thursday evening. 
Rochester Police Captain Casey Moilanen said officers responded to the report of a stolen vehicle at the Kwik Trip in the 3100 block of Wellner Dr. Northeast around 8:20 p.m. The vehicle's owner reportedly told officers he left the vehicle unlocked with the keys in it while he and his daughter went inside of the gas station and discovered the vehicle was gone when they came out of the store. 
Moilanen said responding officers searched the immediate area and found the vehicle parked outside of the nearby Northern Hills Condos. Moilanen said officers found a man inside identified as 21-year-old Parker Atherton. 
Police arrested Atherton after reviewing Kwik Trip security footage that showed him stealing the vehicle, Moilanen said. Atherton denied stealing the vehicle, but was booked into the Olmsted County Adult Detention Center on suspicion of felony motor vehicle theft and a gross misdemeanor charge of receiving stolen property. 
Court records indicate Atherton has a criminal record that includes seven theft convictions as well as a conviction for second-degree burglary. Atherton is also facing a felony mail theft charge after being accused of stealing packages last September. 
Court records in that case indicate he was released after posting $1,000 no cash bond on September 20. That case is heading for a jury trial that's scheduled to begin in May. A court date for the alleged Thursday night vehicle theft has not yet been scheduled.
LOOK: See the iconic cars that debuted the year you were born