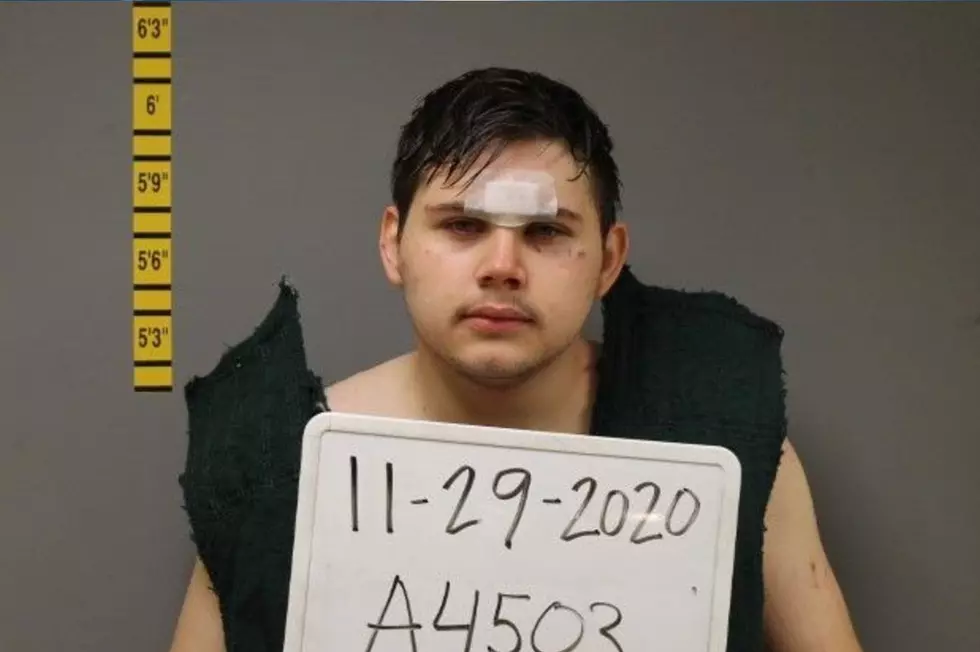 Southern Minnesota Sniper Sentenced for Shooting Police Officer
Freeborn County Sheriff's Office photo
Albert Lea, MN (KROC-AM News)  Albert Lea man convicted of shooting and wounding a police officer and two civilians has been sentenced to 50 years in prison.
A judge in Freeborn County today sentenced 23-year-old Devin Weiland to consecutive sentences of 200 months in prison for each of his three convictions for first-degree attempted murder. He was given credit for the 821 days he has already spent in jail since his arrest in November 2020.
A Freeborn County Jury found Weiland guilty of the attempted murder charges and three counts of second-degree assault at the end of a trial last September. He was accused of opening fire from his third-floor window in an Albert Lea apartment building on November 29, 2020. According to the criminal complaint, Weiland told investigators that he fired around 75 bullets before he eventually surrendered.
One of his bullets struck an Albert Lea police officer who responded to the apartment building to investigate a noise complaint. It was later determined that Weiland was the person who had called the police to file the complaint. The bullet struck the officer's protective vest, which likely saved his life or at least prevented him from suffering a serious injury.
Another bullet struck another resident of the apartment building when he went outside to check on his vehicle, and a third person suffered a gunshot wound to his leg when a bullet fired by Weiland pass through the door of his vehicle as he was driving past the apartment building on his way to work. None of the injuries were considered life-threatening.
In addition to the 50-year prison sentence, Weiland was also ordered to pay more than $30,000 in restitution.
In Memoriam: 2023 Deaths
A look at those we've lost