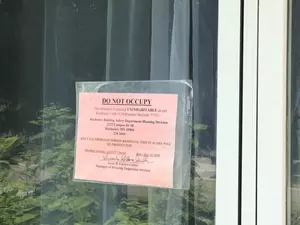 The Stench was so Strong it Could be Smelled by a Neighbor
Kim David, Townsquare Media
Rochester, MN (KROC AM News) - A Rochester residence remains off-limits more than 2 months after city officials condemned it as uninhabitable due to the large amount of cat urine and feces found inside the home.
And its owner is facing criminal charges after animal control officers removed 15 cats from the townhome at 3311 7th St NW. They also removed 22 cats from a residence at 3416 Lake St NW.
A criminal complaint identifies the owner of both homes as 56-year-old Norene McWilliams. A man identified as a renter and her friend- 42-year-old Brook Pfeiffer - has also been charged in the case.
Officers became involved after receiving a report of "cat hoarding" in early May.
The report says they found "cat urine and feces throughout the home" on Lake St. Officers called in the Fire Dept. to check the 7th St home and tests found unsafe levels of ammonia. The criminal complaint says the stench was so strong it could be smelled by a neighbor.
McWilliams and Pfeiffer have been ordered to appear in court in August for arraignment on charges of animal neglect and violating the city's animal ownership limit.