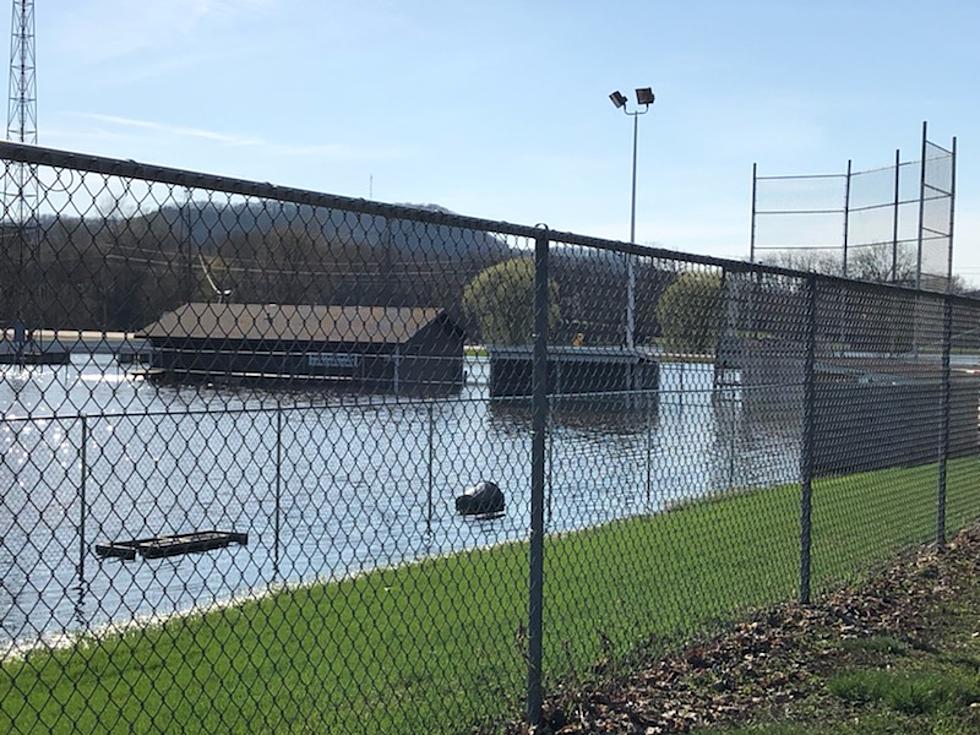 Updated Flood Warnings Issued in Southeast Minnesota
Mississippi River flooding at Wabasha - Kim David, Townsquare Media
Lake City, MN (KROC-AM News)- The National Weather Service has issued a new round of Flood Warnings for several southeastern Minnesota towns along the Mississippi River. 
The updated warnings issued Friday say the warm weather this week has melted the majority of the region's snowpack, which is now being funneled into the Mississippi River. Forecasters say predicted precipitation this weekend could increase river flows. 
The National Weather Service earlier this week advised people living and working along the river to prepare for the possibility that the flooding could be comparable or worse than what occurred in 2001, which was the worst year for flooding along the Mississippi River since the record flood of 1965. Forecasters say there is an 80 to 90% chance of moderate flooding and in some areas, the risk of major flooding is as high as 65%.
The Mississippi River in Winona is expected to crest between 17 and 18.5 feet, which is on the upper end of the moderate flooding category, sometime between April 21 and 22. The warning states the river was measured at 10.6 feet Friday morning and is predicted to exceed the 13 foot flood stage threshold by Sunday morning. 
Friday's warning calls for the river to crest within the moderate category, between 18 and 19 feet, in Goodhue and Wabasha Counties in Minnesota and Pepin County in Wisconsin sometime between April 19 and 20. The river stage was measured at 13.4 feet in Lake City Friday morning and is expected to exceed the 16-foot flood threshold by Saturday morning. 
The Flood Warnings take effect in both locations Sunday morning and will be in place until further notice. Officials are asking for people to use caution while walking along riverbanks and to not drive vehicles through flooded roadways.
11 of the Most Devastating Weather Disasters in Minnesota Throughout The Years
We might be full of lakes and "nice" but Minnesota has had its fair share of horrible and nasty weather. Throughout the years we've had floods, fires, storms that have crushed stadium roofs flat, and tornadoes that have destroyed lives.