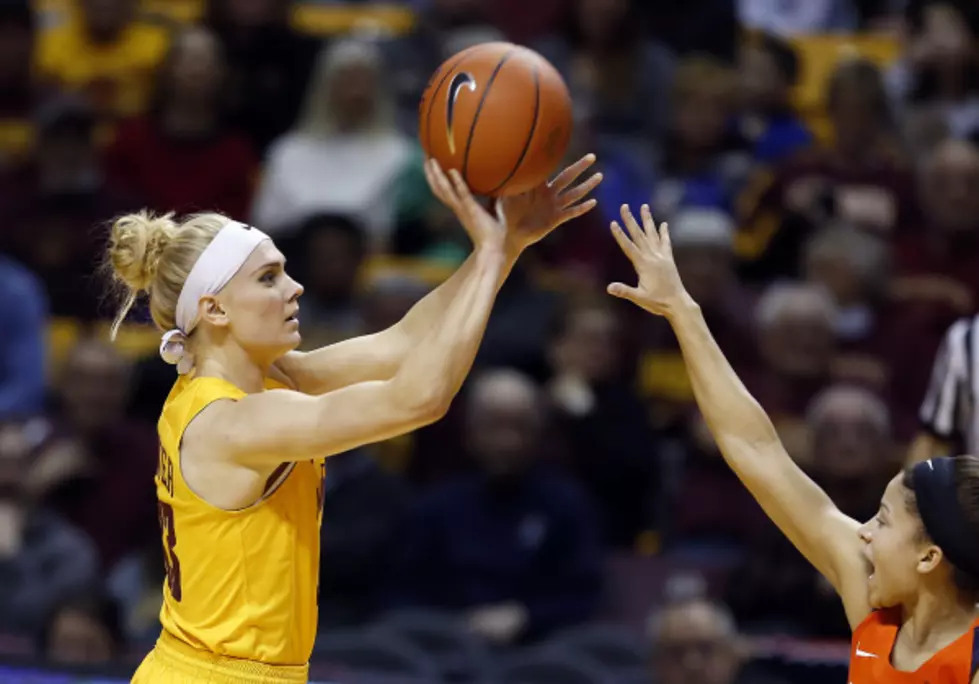 Wagner, Bell Lead in Win over Illinois
gophersports.com
(Gophersports.com) -- Minnesota won its third straight matchup with Illinois, 78-50, at Williams Arena. The Golden Gophers (11-8, 2-4 Big Ten) outrebounded the Fighting Illini (8-11, 3-3 Big Ten) 50-32 and shot 55.6 percent in the second half.
Carlie Wagner followed up her 38-point game at Michigan with 25 against the Illini, adding seven rebounds. She also passed Debbie Hunter for 11th place on the Gophers' career scoring list, ending the game with 1,376 career points.
Kenisha Bell had 19 points Wednesday night, including 12 in the third quarter, and nine assists. Gadiva Hubbard tallied 15 points, and Joanna Hedstrom led the Gophers with nine rebounds.
Minnesota began pulling away late in the first quarter and survived an early third quarter Illini run to go up by as much as 31 in the second half. Alex Wittinger led Illinois with 25 points and eight rebounds.
COMING UP NEXT
The Gophers will travel to Iowa for a game this Saturday, Jan. 21 at 2 p.m. Minnesota's next home game is Thursday, Jan. 26 against Ohio State.