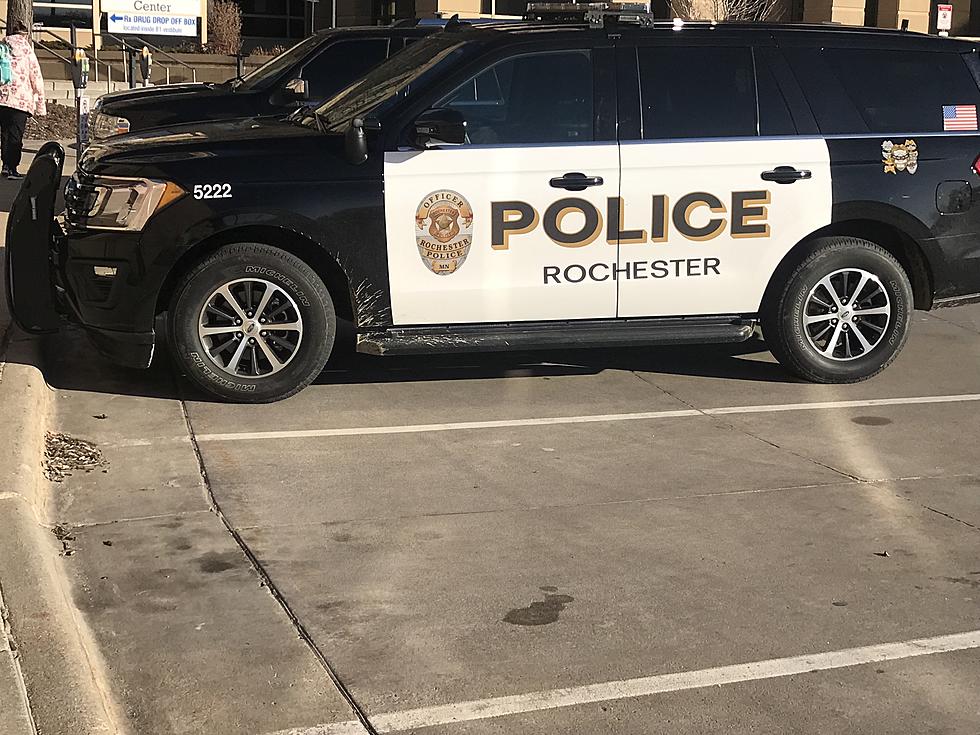 Wanted Rochester, MN Man Arrested After Foot Chase
TJ Leverentz/TSM Rochester-Preston
Rochester, MN (KROC-AM News)- Rochester Police say a man with multiple active arrest warrants was brought into custody following a foot chase Thursday afternoon. 
Police Captain Casey Moilanen said an officer on patrol initiated a traffic stop after seeing a vehicle speeding and crossing the fog line to pass another vehicle along Superior Dr. Northwest just north of Badger Hills Dr. The vehicle stopped shortly before 4 p.m. 
The driver and passengers both got out of the vehicle and took off on foot. The officer, who recognized both men, chased after the passenger who ran towards a retention pond. 
Moilanen said a second officer responded to the scene and joined the chase as the wanted man ran across West Circle Dr. from west to east. The man then ran out of breath and surrendered as the officer caught up to him. 
While enroute to the jail, the suspect, identified as 25-year-old Fawaz Abukar of Rochester, asked for water and began having breathing troubles saying the foot pursuit caused his asthma to act up. The officer gave Abukar water and called an ambulance to an area where the squad car had pulled over, Moilanen said. 
The ambulance crew evaluated Abukar and cleared him to go to jail. Olmsted County Court records indicate Abukar was wanted for felony domestic assault, felony first-degree burglary and several misdemeanor charges. Moilanen said Abukar could also face a charge for fleeing an officer on foot. 
During the foot chase Moilanen said the driver of the vehicle stopped by police returned to the vehicle and fled the scene at a high rate of speed. Officers did not apprehend him but Moilanen said they know who he is and plan to refer charges for fleeing law enforcement in a motor vehicle.
Top spots in Rochester with amazing customer service!
Not sure if this is a priority for you but the majority of people like to see a little bit of R-E-S-P-E-C-T when they are buying things from a business. It could be ordering food at a restaurant, buying clothes at a store, or where you are filling up your gas tank for your car. Any place you spend money should have stellar customer service. If you've had a run of bad customer service lately, try going to one of these places in Rochester that were recommended by hundreds of people in town.