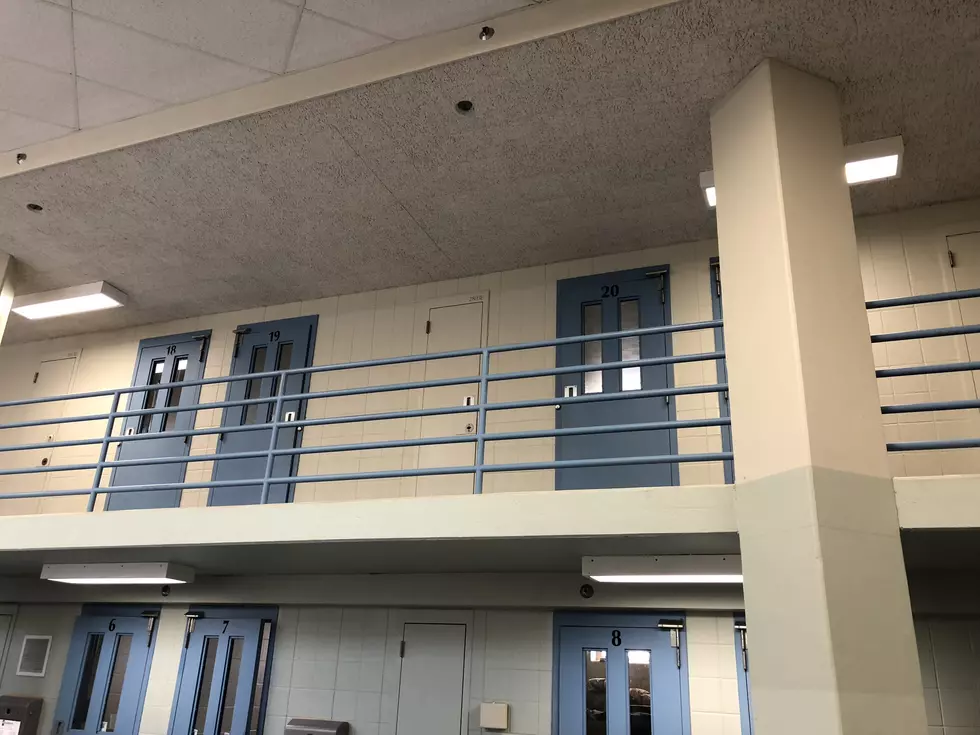 Olmsted County Wanted: Predatory Offender You Need to Know About
Kim David/Townsquare Media
From the Olmsted County Sheriff's Office these warrants have been selected and are accurate as of June 23, 2021. The photos for the story's article cover are chosen based on alleged acts in the warrant.
This Group of Olmsted County Sheriff's Office Warrants Include...
Jonathan Dwight Howard - Felony - Predatory offender, knowingly commits act or fails to fulfill registration requirement.
Reymundo Gonzalez - Felony - 1st Degree criminal sexual conduct.
Spencer Adam Edwards - Felony - Probation Violation - Possession stolen property.
LOOK: Highlighted Warrants for Goodhue Couny (as of August 25, 2021)
This week, just the
Goodhue County Sheriff's Office
shared warrants. They are selected by each office and do not necessarily represent "most wanted" in either county.
If you see any of these people, do not approach or attempt to apprehend them. Instead, in Olmsted County, during weekdays call 507-328-6830. After 5 PM and on weekends, call 507-328-6800. In Goodhue County, call 651-358-3155.
As always, in an emergency, call 911.
The goal from both offices is to create awareness so these individuals can be found.
This gallery is of individuals wanted as of August 25, 2021. If you are viewing this gallery at any time after that date, the warrants listed could be settled.
Although it's been added to each image, a reminder. If you recognize someone, it's not your job to approach them, try to detain them, or do anything other than call the Olmsted County Sheriff's Office and let them know your info.
If you see any of these individuals during weekdays call the Olmsted County Sheriff's Office at 507-328-6830. If it's after 5 PM and on weekends, call 507-328-6800.
And in other crime news...
$7,400 in Jewelry and Gun Stolen in Marion Township Burglary
Rochester, MN (KROC-AM News) - A rural Rochester family returned home from a vacation over the weekend and discovered they had been burglarized.
A spokesman for the Olmsted County Sheriff's Office says deputies were called to the residence in Marion Township Saturday night after the family arrived back home and found someone had forced their way inside. There was damage caused by someone rummaging through their property and it was discovered that jewelry valued at about $7400 and a 45 caliber handgun were missing.
The theft occurred sometime between June 17 and June 26. The home is located in the 5600 block of Collegeview Road Southeast.
 As always, if you have a comment, complaint, or concern about something I wrote here, please let me know: james.rabe@townsquaremedia.com
Listen to James Rabe Monday, Wednesday, and Friday from 11-Noon on KROC AM 1340 and 96.9 FM and Weekdays with Jessica Williams Weekday from 6 - 10 AM on Y-105 FM
In positive news, awesome pictures from Rochesterfest!
Fun Photos from the Karaoke Extravaganza at Rochesterfest 2021
A full week of fun was happening in Rochester, Minnesota at Rochesterfest! One of the fun events that happened in 2021 was the Karaoke Extravaganza. In case you missed it, the performers this year were absolutely phenomenal and brought their powerful voices to the stage at Soldier's Field. Check out the fun photos from the night!