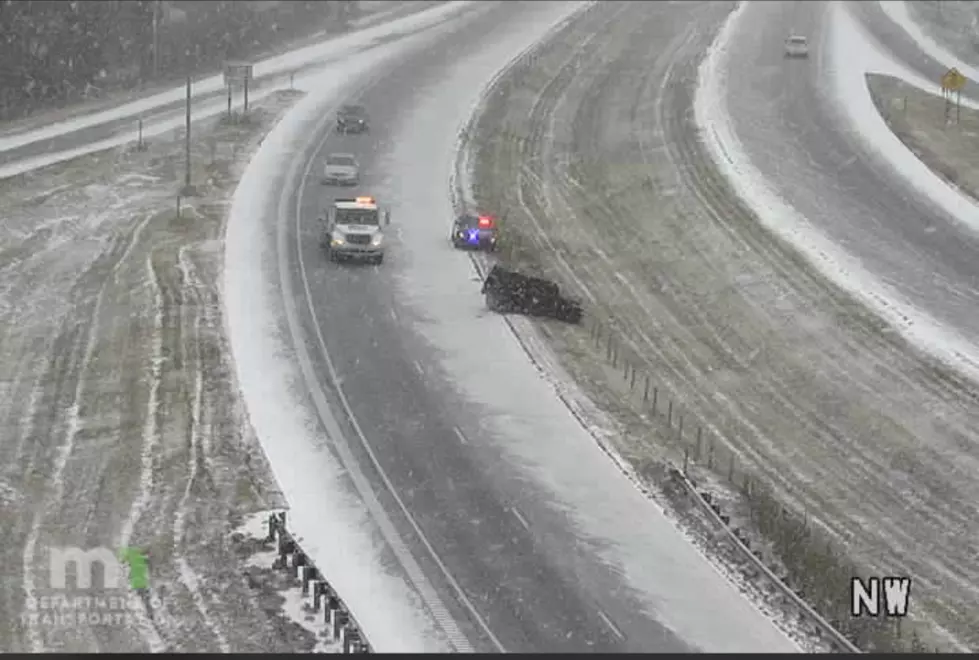 Winter Weather Advisory Issued for Rochester Area
MnDOT
Rochester, MN (KROC-AM News)- The National Weather Service has issued a Winter Weather Advisory for Rochester and the surrounding areas. 
Forecasters predict the impacted counties could get 1-2 inches of snow. The predicted snowfall could create slippery roads and hazardous travel conditions that could impact the Monday evening commute. 
The Rochester Police Department reported officers responded to an estimated 16 in crashes Monday morning. Rochester Police Captain Casey Moilanen advises drivers to slow down and increase their following distance and Olmsted County Sheriff's Lt. Lee Rossman cautions motorists to anticipate slippery conditions on bridge decks throughout the county. 
The Winter Weather Advisory is in effect for Olmsted, Dodge, and Wabasha Counties in Minnesota and Buffalo County in Wisconsin. It's scheduled to expire at 6 p.m. Monday.
Sam's Christmas Village Features 8-Million Lights!
If you are looking for something fun, festive, and safe to do you should take your family to Sam's Christmas Village!