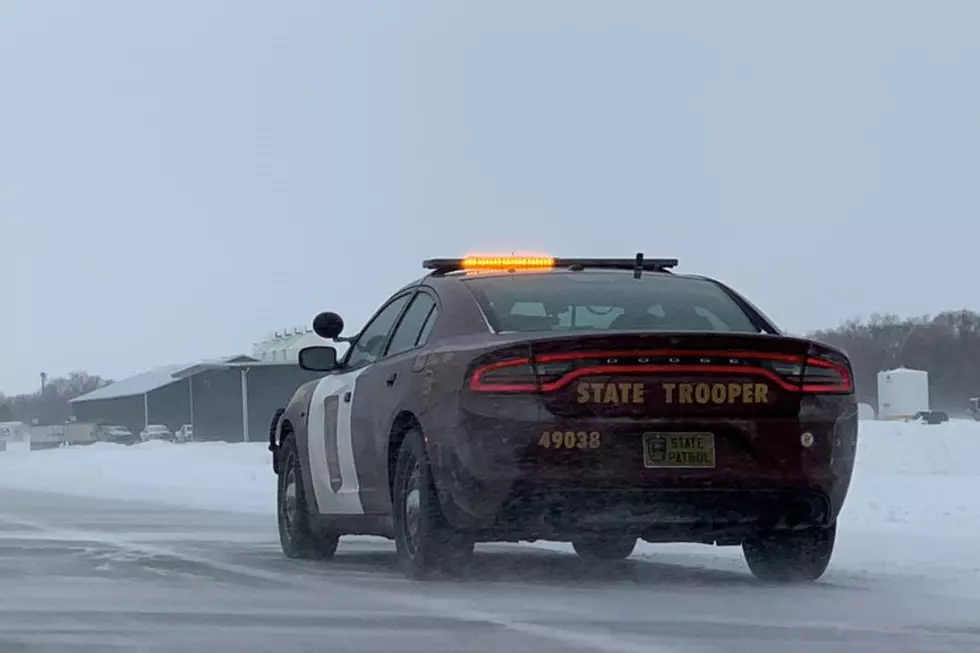 Woman Critically Hurt in Crash on Rural SE Minnesota Highway
Minnesota State Patrol photo
(UPDATE) - The State Patrol mistakenly listed that alcohol was involved in the crash.  The story has been updated to reflect the State Patrol's correction.
Caledonia, MN (KROC-AM News) - It appears a slick road surface may have contributed to a three-vehicle crash Friday afternoon that left a young woman from Caledonia with critical injuries.
The State Patrol says the crash occurred around 3:50 PM just south of Caledonia where there is a curve Highway 44 near the Houston County Airport. 22-year-old Rebecca Marschall was driving one of the two pickup trucks involved in the collision and was transported to a hospital in La Crosse with what were described as life-threatening injuries.
The crash report posted by the State Patrol indicates one vehicle was traveling south on Highway 44 when it slid into the northbound lane and collided with the two other vehicles. The two other drivers were not injured, but a 16-year-old Mabel girl who was a passenger in the second pickup was transported to the Mayo Clinic Hospital in La Crosse with non-life-threatening injuries.
One of the other drivers was identified as 23-year-old Blake Steinberg of Alden. The State Patrol did not identify the third driver, who is a 17-year-old boy from Mabel.
A Tree is Growing in the Middle of this Beautifully Unique Wisconsin Home
A home for sale in Racine, WI is incredibly unique, it would be a fun house to work on, and there's also a treeing growing on the inside.