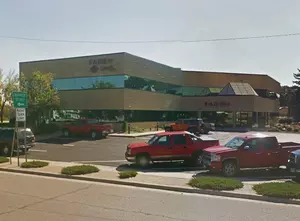 Woman Who Bilked Northern Minnesota Firm Sentenced
Google Street View
MINNEAPOLIS (AP) — A former official of a western Minnesota contracting company will serve more than six years in prison for embezzling nearly $6 million.
Thirty-eight-year-old Kirsten Ann Tjosaas was chief financial officer of family-owned Fagen Inc. in Granite Falls. The Star Tribune reports Tjosaas also was ordered to pay $5.7 million in restitution.
According to her guilty plea, while working at Fagen as corporate controller and then CFO, Tjosaas from 2006 until late 2015 issued at least 19 checks and made wire transfers totaling about $4.5 million to a Nebraska-based company she controlled.
Tjosaas also wrote about 25 fraudulent checks to another company whose bank account she controlled. Those checks totaled $1.2 million.
Federal prosecutors say Tjosaas used the illicit cash to buy homes, automobiles, ATVs, a motorcycle and a sailboat.