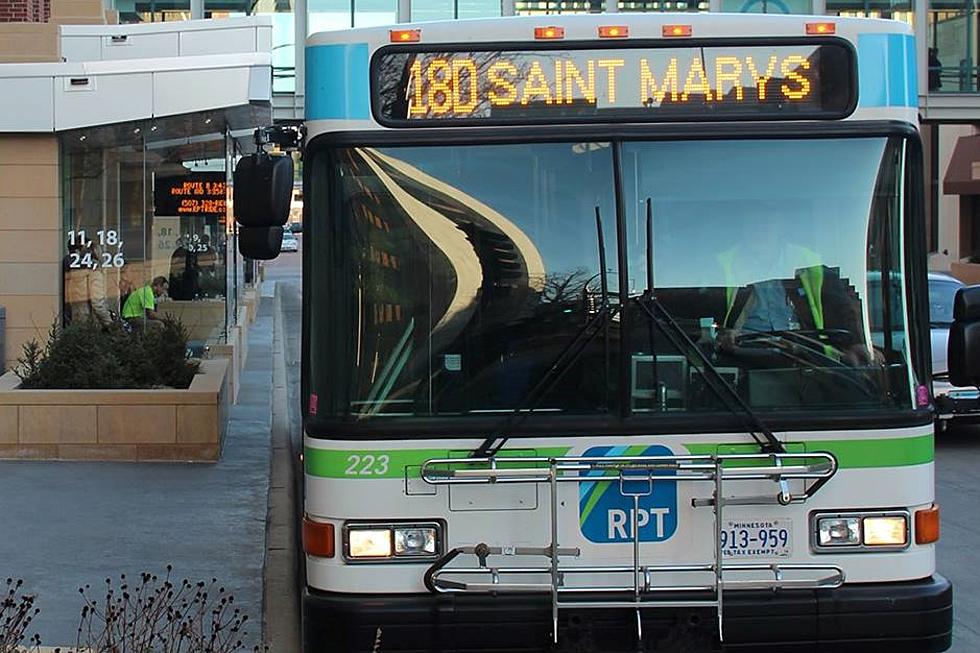 Work Stoppage Possible for Rochester Public Transit
RPT photo
Rochester, MN (KROC-AM News)- The City of Rochester is bracing for a potential work stoppage involving Rochester Public Transit drivers. 
A news release issued Thursday by Rochester Public Transit (RPT) says Transdev U.S., Rochester's contracted transit operator, and the union representing the bus drivers, Amalgamated Transit Worker Union (ATU) Local 1005, are scheduled to begin mediation on Monday in an to allow the two sides an attempt to  agree on a new contract in Rochester. The parties have been negotiating a new deal since last fall. 
If no agreement is reached, city officials say drivers could strike as soon as the day of the mediation. An RPT spokesman said the work stoppage would result in most regular weekday routes and direct routes to park-and-rides being suspended. 
The potential strike would also lead to the suspension of late evening and weekend service. The news release says the city has created a contingency schedule that provides limited service Monday through Friday, from about 6 a.m. to 7:30 p.m.
The contingency schedule has Routes 21, 22, 23, 25 and 26, which normally operate evenings, weekends and holidays, operating on weekdays using the current timetable, adding one early morning trip on each route. Route 408 and Route 560X (serving the IBM and Fairgrounds Park & Ride) will also operate, but with reduced trip frequency. RPT says all  other routes, including direct service to Broadway North and RCTC Park & Ride facilities will be suspended in the event of a strike.
Riders are encouraged to check RPT's website before departing for rides if the contingency schedule becomes necessary. RPT says the potential work stoppage would not impact ZIPS paratransit service. 
"The City of Rochester is not a party in contract negotiations, which began in fall of 2022. The City expects the parties will work in good faith to come to an agreement that avoids impact to the many people who rely on Rochester Public Transit," the news release says. 
LOOK: See the iconic cars that debuted the year you were born