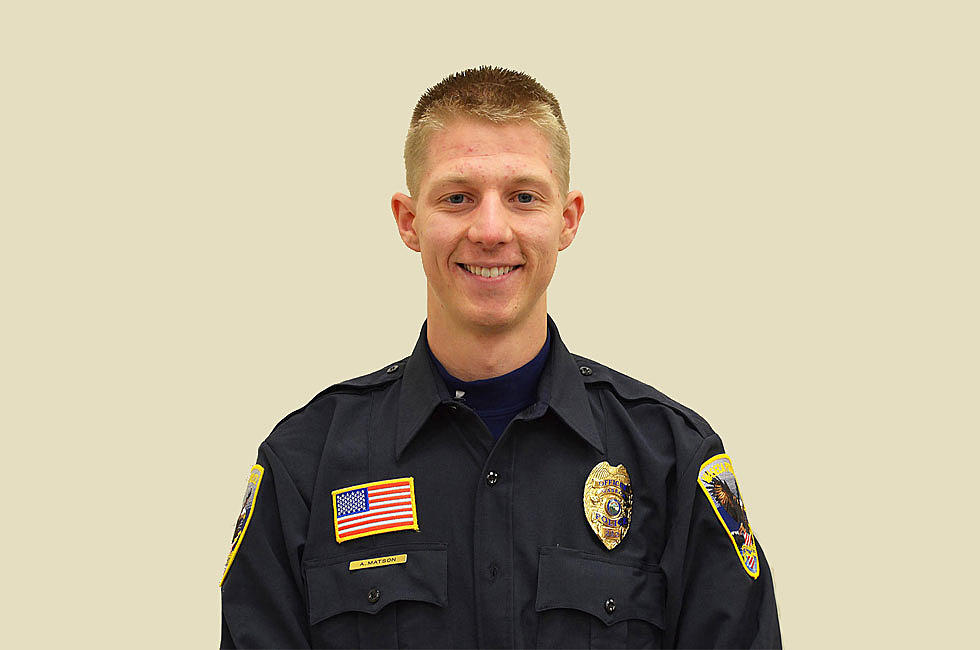 Wounded Waseca Police Officer Has Transferred Out of ICU
Officer Matson -- Waseca Police Department
Robbinsdale, MN (KROC-AM News) - Waseca Police Officer Arik Matson's condition has improved enough that he has been moved out of intensive care.
The CaringBridge site created by Matson's family indicates he was transferred out of the ICU at North Memorial Hospital in Robbinsdale on Friday. He was moved to an unnamed long-term acute care facility for continued intensive rehabilitation as he recovers from the severe injuries he suffered the night of January 6th when he was shot in the head in the line of duty. The posting says the staff at North Memorial gave Matson a big send-off. I noted he had just been given some pain medication and was a little groggy but he was aware of what was happening.
The man accused of shooting and critically wounding the 32-year-old officer is due to make his first court appearance tomorrow in Waseca. 37-year-old Tyler Janovsky is charged with first and second-degree attempted murder.
Enter your number to get our free mobile app