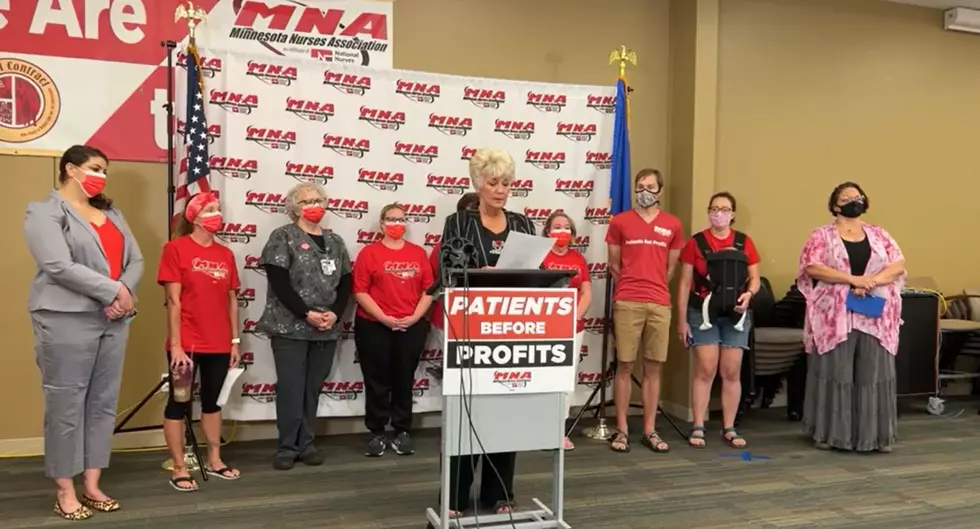 15,000 Minnesota Nurses Ratify New Contracts
Minnesota Nurses Association
St. Paul, MN (KROC-AM News) - The Minnesota Nurses Association today announced that approximately 15,000 union nurses in the Twin Cities and the Duluth area have ratified new three-year contracts.
A statement from the union says the nurses voted overwhelmingly in favor of approving the new agreements, which include an 18% increase in pay for the union nurses in the Twin Cities and a 17% pay increase for nurses in the Twin Ports. The new contracts cover nurses working in 15 hospitals.
"With these contracts, the staffing levels set by our hospital executives will never get worse than they are today, as nurses won a new voice in the process and better protections to appeal for the safe staffing levels we need," said Mary C. Turner, RN at North Memorial Hospital and President of the Minnesota Nurses Association. "This is a historic victory for nurses and patients at the bedside, but our work is not done. Nurses will continue fighting to oppose the corporate healthcare policies that threaten our hospital systems and the care our patients deserve."
The ratification vote took place last Friday, this Monday, and on Tuesday after the Minnesota Nurses Association announced last week that it had reached a tentative contract agreement with the hospitals.
The new agreements include language that addresses how the hospitals deal with staffing issues. A news release says the new language will give nurses a say in how staffing levels are set and would prevent reductions in staffing levels without consensus between nurses and management.
Minnesota Grain Bins Turned into Luxury Suites Where You Can Spend the Night
If you're looking for a unique but luxurious place the spend the night check out these awesome suites on Airbnb in Alexandria, Minnesota.