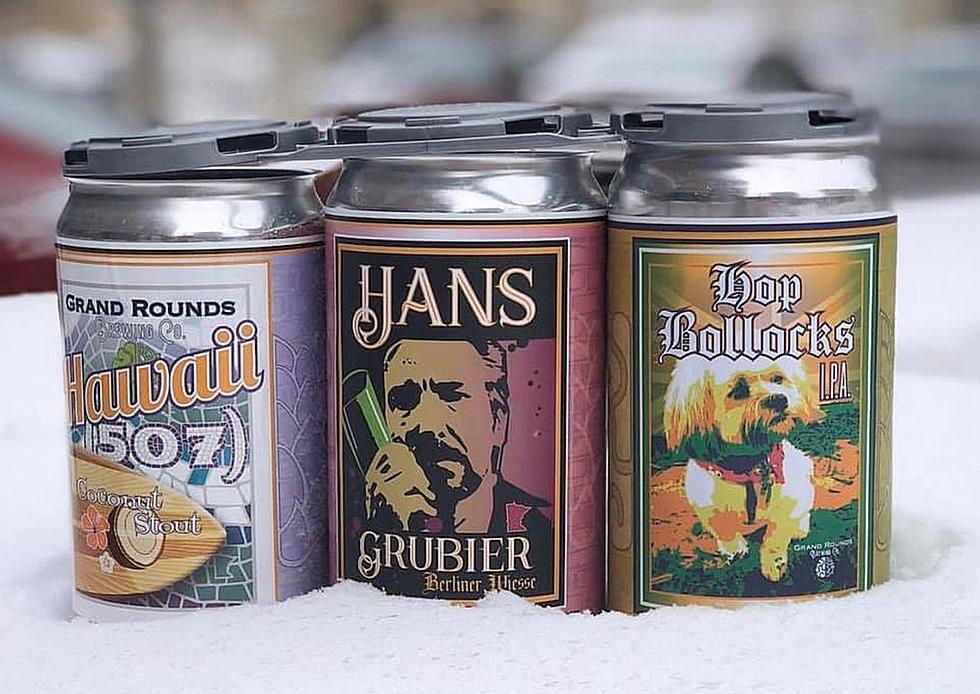 An Honest Behind the Scenes Look at Small Business in Rochester
Credit: Grand Rounds
If you've worked in the hospitality industry, you'll LOVE this show.
This past Saturday something really really nice happened on the Grand Rounds podcast. Tessa Leung, founder and CEO, told us all about owning a small business in Rochester. The good, the struggles, the fun, the family, and the beer. Because we always talk beer.
In the First Banana*, we sampled Beer J, a Northeast IP (5.2% ABV 30 IBU (LACTOSE).
In the Second and Third Banana* you'll get a peek behind the scenes in running a small business. What it takes, the people that make it great, and why it is SO important to shop local.
Then, and this really touched me, Tessa talks about each and every employee she has on staff right now...offering a personal note, thought, or observation about them. A good boss knows her employees, and TL sure know them.
Listen to the Grand Rounds Brewing Podcast Broadcast December 7, 2019:
* Banana = Segment
*Cortado = Duck pate eating, cheese loving world traveling wonder pup Instragram @AdventuresOfCortado
Each Saturday, Tessa Leung, founder, and CEO of Grand Rounds Brewing Co. in Downtown Rochester chats with James Rabe about what's happening downtown and all things Grand Rounds — everything from the beer they brew to the meals they serve. Listen to new podcasts on News-Talk 1340 AM & 96.9 FM Saturdays at 8:00 a.m.
Enter your number to get our mobile branded app
Listen to James Rabe 6a to 9a on Y-105 FM