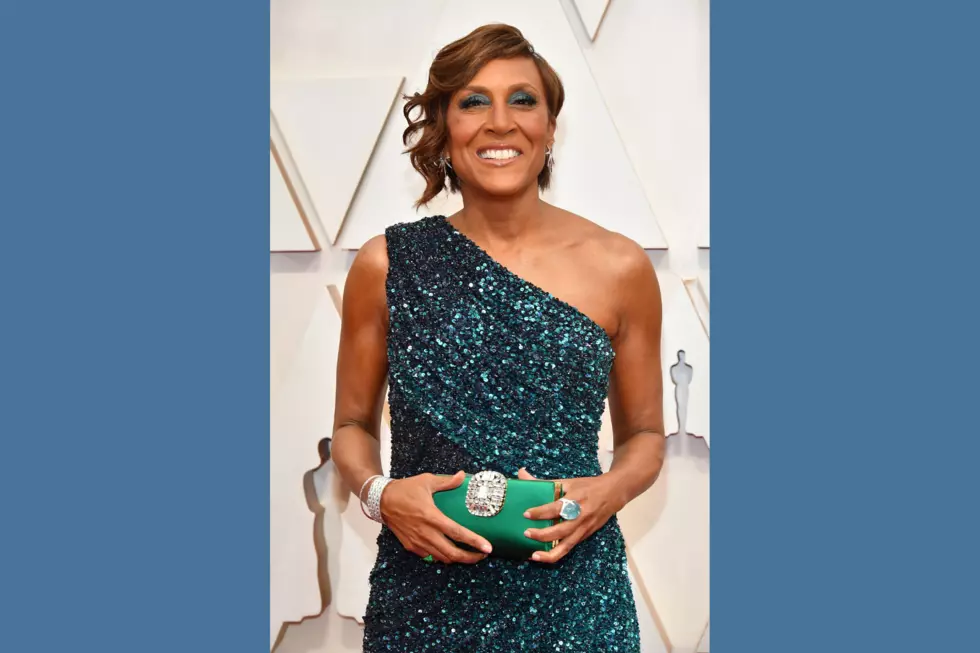 ABC's Robin Roberts Joins Mayo Board of Trustees
Getty Images - Amy Sussman / Staff
Phoenix, AZ (KROC-AM News) - The Mayo Clinic Board of Trustees has a new celebrity member.
Robin Roberts was elected today to the Board of Trustees at its regular quarterly meeting in Arizona. Roberts is the anchor of ABC's "Good morning America" and has been honored with the Walter Cronkite Award of Excellence in Journalism.
She has also taken a high profile in raising awareness of health issues since going public with her diagnoses of breast cancer and a blood disorder known as myelodysplastic syndrome. Roberts was diagnosed with breast cancer nearly 13 years ago and received her diagnosis of the blood disorder in 2012.
The news release about her election to the Board of Trustees says her story triggered an outpouring of support from across the country. That included a tremendous increase in the number of people signing the bone marrow registry in response to her public discussions of the bone marrow transplant she received with donor cells from her sister.
"Robin is a remarkable person and journalist who has a tremendous gift to connect with millions of people through storytelling," says Gianrico Farrugia, M.D., Mayo Clinic's president and CEO. "She will bring invaluable perspective given her incredible ability to overcome her own health adversities to become a leading voice and advocate for others."
The Mayo Clinic Board of Trustees also re-elected 3 members. Kenneth Salazar is a former US Secretary of the Interior and US Senator. Doctor Randolph Steer is described as an internationally recognized leader in business development, medical marketing, and regulatory and clinical issues. Anne Sweeney is the former president of Disney/ABC Television Group and former co-chair of Disney Media Networks.
Enter your number to get our free mobile app