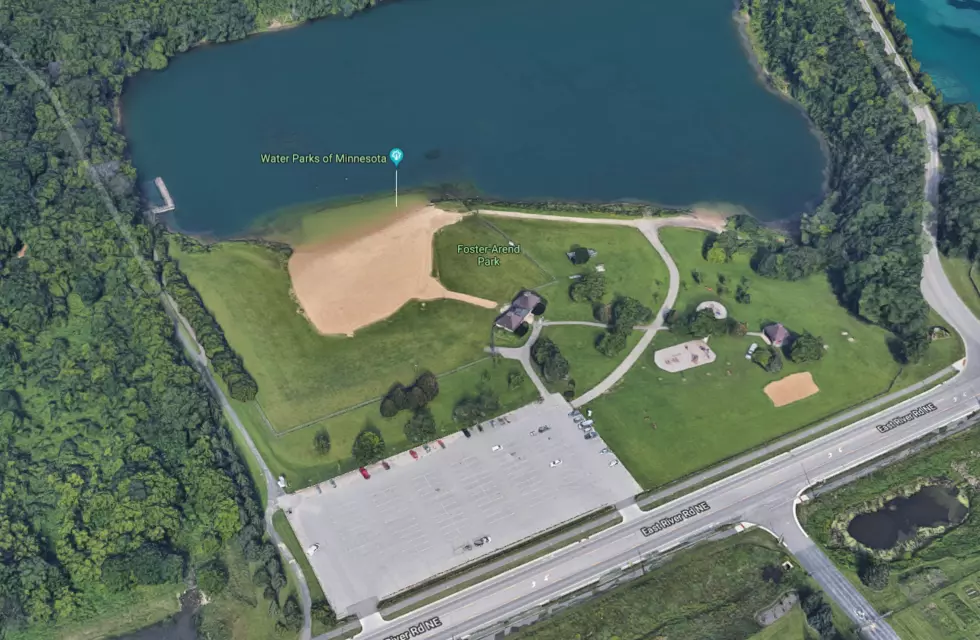 Dog Dies After Swimming in Rochester's Foster-Arend Pond
Foster-Arend Park Rochester
Rochester, MN (KROC-AM News) - A dog died Thursday after swimming in Rochester's Foster-Arend pond and that has led to an advisory directed at animals and humans.
City Park and Recreation Director Paul Widman says he was notified Thursday evening about the dog after its owner took it to a veterinarian and it died.
Widman was told the dog had been in the water at the pond earlier in the day and became ill after ingesting some water. Widman says tests are being done to determine the cause of the dog's death.
He notified the Olmsted County Public Health Department and it was decided to issue an advisory "due to possible blue-green algae bloom and the presence of bacteria called cyanobacteria."
Widman says at this time, the popular beach remains open but signs are being posted so the public is aware of the situation.
The department says the advisory is a precautionary measure at this time as water samples are now being analyzed.
The department says blue-green algae blooms are harmful and can make humans and animals sick. Pets, especially dogs, are susceptible to harmful algae because they swallow more water while swimming and doing other activities like retrieving a ball from the water. Animals can experience symptoms within minutes of exposure to the toxins.
While the health risk to humans swimming in the lake is low, the health advisory was issued so swimmers are aware of the potential risk. The department says there is no way to tell if a blue-green algal bloom is toxic just by looking at it.
Adults, children, and animals should avoid contact with water with blue-green algae.
The advisory comes the same time very warm and humid weather is moving into the region.