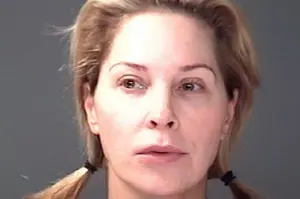 Former Mrs. America Sentenced for Felony Conviction
Edina Police Dept. photo
MINNEAPOLIS (AP) — A former Mrs. America from Minnesota convicted of switching price tags on expensive clothes has been sentenced to two years of probation and 10 days of community service.
A jury in August convicted 51-year-old Jennifer Kline, of Wayzata, Minnesota, on one felony count of theft by swindle. Authorities say Kline bought items from the Southdale Macy's and attached those tags to clothes she owned. She returned them with the altered price tags to the Mall of America Macy's for a large refund on her credit card.
Kline asked for leniency during Wednesday's sentencing because she had gone through a divorce, was raising the couple's children and suffers from attention deficit disorder.
The charge will be reduced to a misdemeanor if Kline completes probation.
Kline was crowed Mrs. America in 1985.