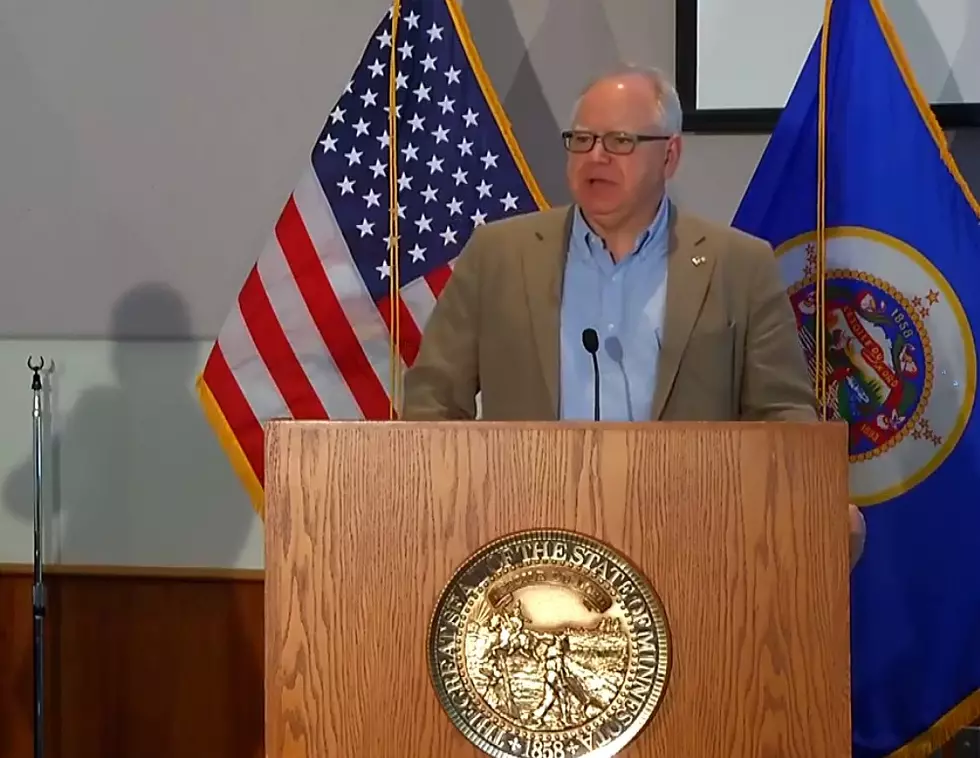 Gov, Walz Calls 4th Special Session to Extend Pandemic Emergency
Minnesota Governor Walz
Enter your number to get our free mobile app
St. Paul, MN (KROC-AM News) - Governor Tim Walz has decided to extend his peacetime emergency authority for another month.
He issued a proclamation today that calls for another special session of the Minnesota Legislature to convene at noon on Friday. The proclamation notes his intention to extend the peacetime emergency due to the COVID-19 pandemic by another 30 days.
"While Minnesota has taken life-saving action, the threat of COVID-19 remains," Walz said in a statement. "It's imperative that we have the tools necessary to respond to this rapidly-evolving virus quickly and decisively in order to safeguard the health and wellbeing of each and every Minnesotan."
State law requires the Minnesota House and Senate to be in session when an emergency is declared or extended in order to provide the lawmakers an opportunity to cancel the declaration through the passage of a resolution in both chambers. Only the governor can convene a special session but the power to adjourn and set the agenda is held by the leaders of the House and Senate.
It is unclear if the lawmakers will make another attempt to negotiate a compromise bonding bill or consider additional policing reform measures. There is also a chance Senate Republicans could take action to oust additional members of the governor's cabinet in an effort to push Walz into negotiations on limiting the scope of his emergency powers.
It will mark the fourth straight month the legislature has met in a special session.
MORE TO EXPLORE: The 17 Snake Species of Minnesota