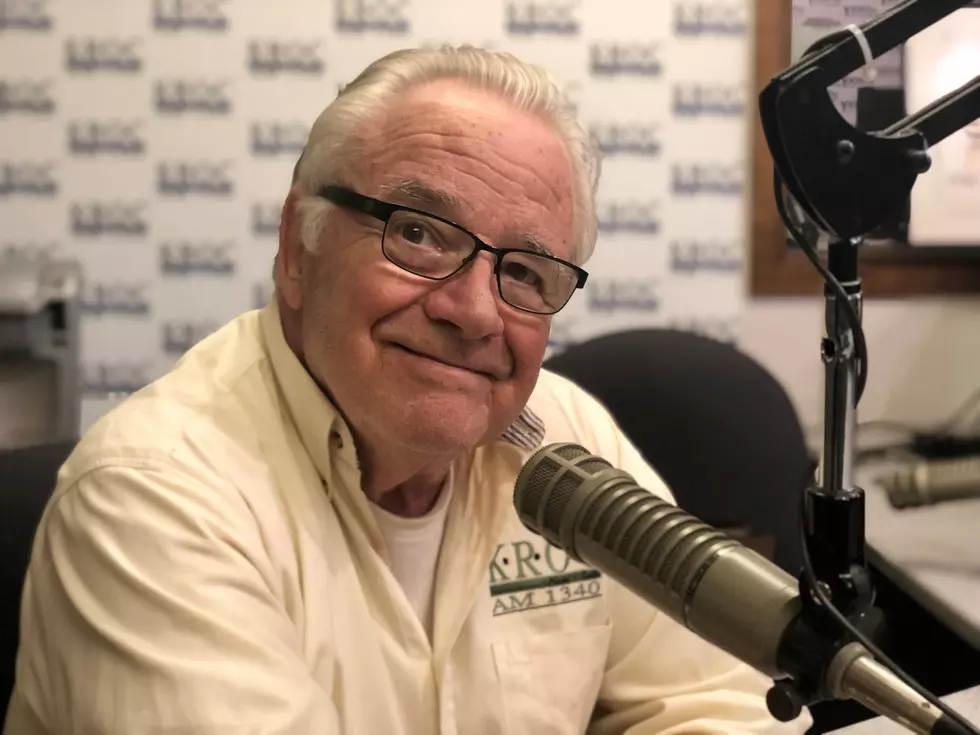 (OPINION) Why is Public School Enrollment Declining Nationwide?
Tom Ostrom
The opinions expressed in this post belong solely to the author and should not be construed to represent the views of Townsquare Media, News-Talk 1340 KROC-AM and 96.9 FM, or anyone else associated with the organizations.
_____________________________________
Public school enrollments have declined significantly since the onset of the COVID virus. Analysts have speculated about the reasons. The school shutdowns have allegedly had deleterious effects on student learning and motivation. The Woke-Leftist curricular reforms have caused concern among parents and students who preferred traditional academic programs and standards, along with what has been recently termed by critics as progressive extremism appear to be factors. The assault on traditional values and pro-American exceptionalism is also an issue raised by some parents.
Related to that, is the inexplicable assault by the U.S. Department of Justice on parents who have posed objections to "progressive school boards." And the assumed decline of academic standards and personal discipline in classrooms has alarmed many students, parents, and traditional educators.
Powerline's John Hinderaker has pondered these issues, and has referenced the assessments of the Wall Street Journal's editorial board, Stanford University, and the Associated Press, with Hinderaker concluding from these sources that "hundreds of thousands of kids seem to have disappeared, following the COVID school shutdowns," with K-12 enrollments having "declined by 1.2 million in the first two years of the pandemic." Around "two-thirds" can be allegedly "explained by increasing private-school enrollment, home-schooling," some critics adding charter school influences, "and population changes at the national and local level."
Critical parents have launched successful school board election bids and have been successful at gaining school board positions, stemming the "Woke" tide. Nonetheless, adding to the puzzled picture, in 21 states plus Washington, D.C., based on school enrollment and population statistics, "240.000 students who left public schools cannot be accounted for, California alone, "public school enrollment fell 270,928." Part of that figure might well be accounted for in the migration of parents and employers from deteriorating conditions in California, and other Blue States like New York, given economic and public safety conditions. Nonetheless, "students have dropped out, having concluded, say some analysts, "school is a waste" of time because "they weren't learning much."
Remote learning was not much of a success, as estimations suggest up to "30% nationwide, didn't participate, log in, complete assignments, or take tests." Wall Street Journal editors wrote that all provide, "more evidence that school closures were a historic, tragic policy blunder."
President Dwight David Eisenhower warned the nation back in the 1950s, to be fearful and aware of the dangers posed by "the military-industrial complex," a threat some think is increasingly apparent by power groups in the Ukraine-Russia war. Less attention has been paid to Eisenhower's admonition against the so-called "experts" in the scientific-technocratic-academic elites, whom the president said, had their own economic and philosophical agendas.
We are seeing that being played out as the nation assesses the errors and knowledge gaps displayed by the so-called COVID "experts" and their political power and economic agendas that have been proven false or misleading in the fallout of their reign. Congressional committees are presently examining that realm in quest of "transparency" and "accountability."
Listen to Tom each Tuesday and Thursday morning after the 11 AM news as he joins Andy Brownell for Rochester Today on News-Talk 1340 KROC-AM and 96.9 FM.
In Memoriam: 2023 Deaths
A look at those we've lost